Stephen Curry is reportedly a mortal human-being. But recent events are throwing that widely held belief into question.
The best shooter in the world hit what could very well be considered the best shot of his NBA career on Thursday night during Game 3 of the Golden State Warriors' first-round series against the New Orleans Pelicans.
With less than 10 seconds to go in the fourth quarter, Curry hoisted up a three-pointer that could have tied the game 108-108. He missed it.
Then with around four seconds left, he miraculously got a second shot, albeit a wildly more difficult one. This time, it went much better.
Seriously, like nothing but net.
And of course, the Internet proceeded to do its thing, as it is wont to do:
Curry's shot capped off what would become the third largest fourth-quarter comeback in NBA playoff history, according to the announcing team. The team started thefourth down 69-89 before unleashing a furious rally for 12 straight minutes. The Warriors would eventually win 123-119 in overtime, marking the first time the team has completed a 20-point fourth-quarter comeback, ESPN noted.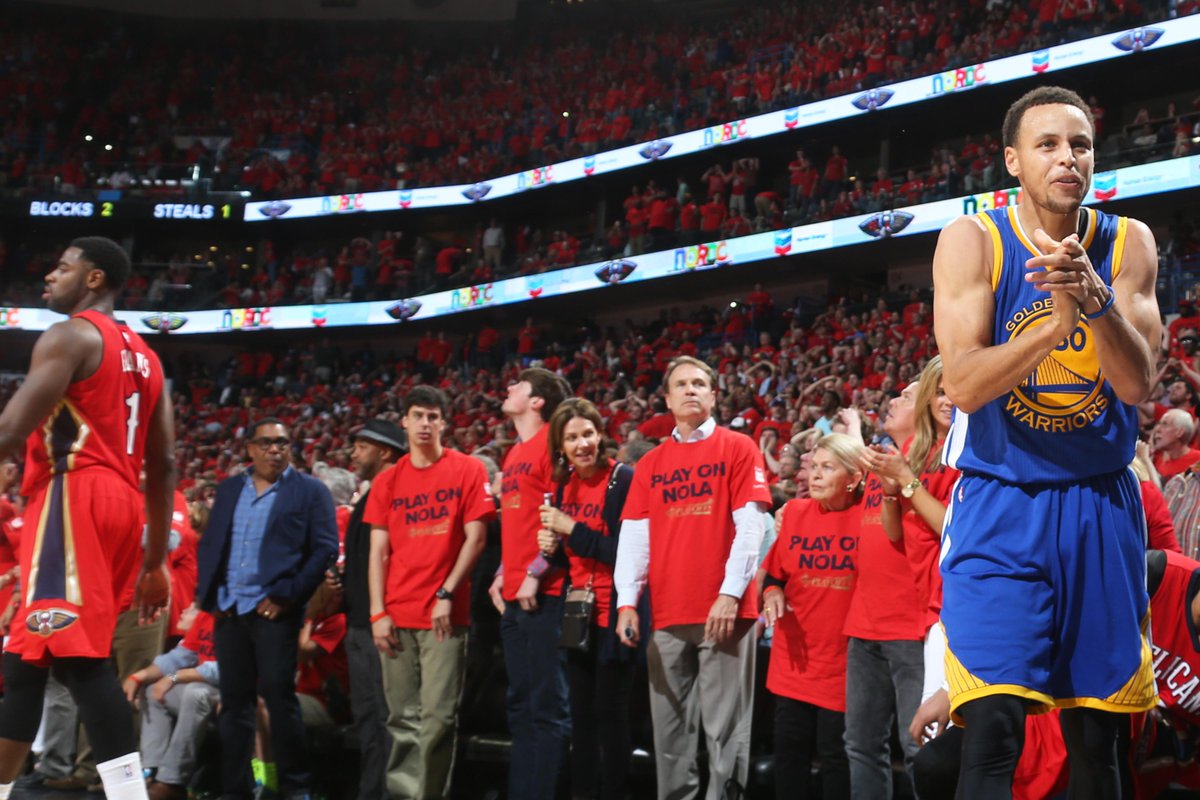 Curry would finish with 40 points, nine assists and seven three-pointers, but not before some New Orleans fans decided to do the unspeakable and leave before the game ended.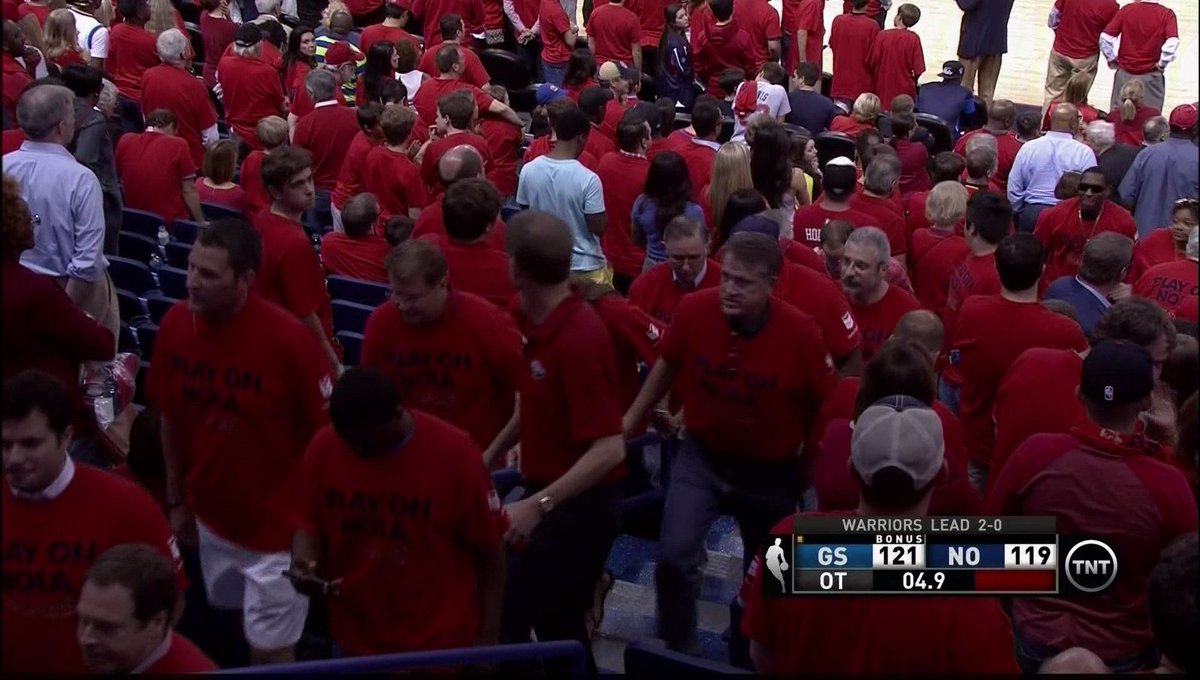 Then again, when Stephen Curry is feeling it against your team, why even pretend like you're going to win?
source: huffingtonpost.com By Maxwell Strachan