Remember how Antonio Brown started the season?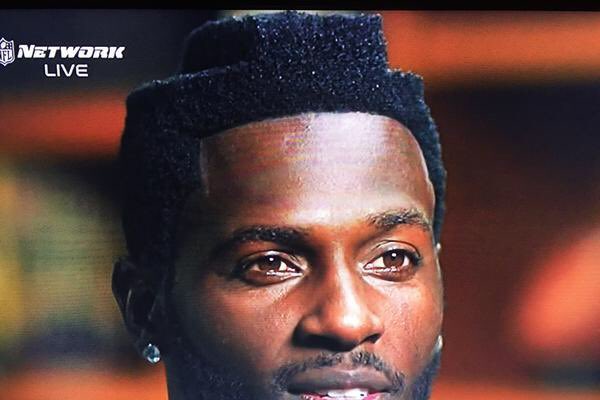 Let it be known: Antonio Brown wore a Legends of the Hidden Templeobstacle on his head to be great. The Raiders allowed a franchise-worst 597 yards against the Steelers. DeAngelo Williams was a big reason, rushing for 170 yards and two touchdowns.
But Brown was the star. The 27-year-old had a crazy career high of 284 receiving yards through 17 receptions. His 22 rushing yards puts him over the 300-yard mark.
That's good news, especially since Ben Roethlisberger was carted off the field again after suffering a left foot injury. Brown was still on fire with Landry Jones under center. After a long touchdown catch by Michael Crabtree that tied the game with under two minutes left, Brown cemented his status as The Man with this clutch 51-yard grab.
source: complex.com BY BRIAN JOSEPHS