Authorities took a gunman into custody Friday afternoon after an hours-long standoff inside a Planned Parenthood clinic in Colorado Springs, Colorado, that left three people dead and nine others injured.
One police officer and two civilians were killed, police spokeswoman Lt. Catherine Buckley confirmed.
The officer who died was Garrett Swasey, 44, a six-year veteran of the University of Colorado Colorado Springs police department, the school said.
Nine others — five officers and four civilians — were shot and are in good condition.
Police identified the gunman as Robert Lewis Dear, 57.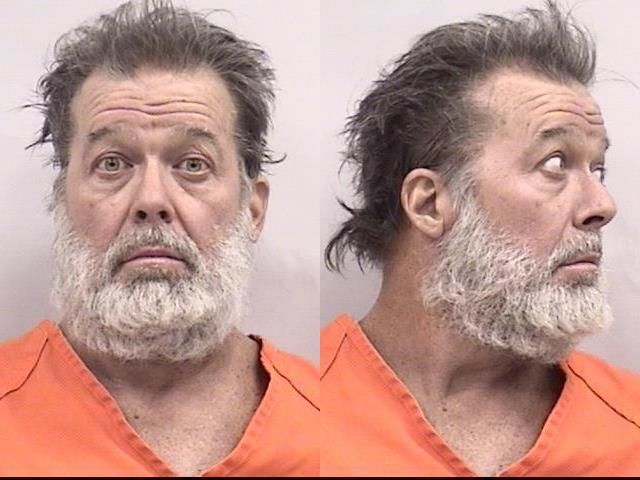 Colorado Springs Police Chief Peter Carey had little to say after the suspect's capture.
"I have as many questions as you do," Carey told reporters at a press conference. "I have some hurt police officers, they're at the hospital. That's where I'm headed to next."
Colorado Springs Mayor John Suthers said there is "no continued peril to the citizens of Colorado Springs."
Denise Speller, a manager at a Supercuts located down the road from the Planned Parenthood clinic, spoke to The Huffington Post on Friday afternoon while on lockdown inside her store.
"Cops came flying through the parking lot, they almost hit each other they were driving so fast," she said. She added that she "heard multiple shots fired" and "saw an officer go down" before she and others went and hunkered down in a back room.
"We can't go near the windows," she said, "We can't stop shaking and crying."
Brigitte Wolfe, who works at a restaurant next door, told the Denver Post earlier Friday that she saw at least a dozen police cars.
"We were looking out the window and we had an officer wave us back inside," Wolfe said.
At least one of the injured officers suffered a bullet wound to his hand, according to CBS Denver.
Planned Parenthood of the Rocky Mountains released a statement Friday while the attacker was still in the building, saying that their top priority "is the safety of our patients and staff."
"Our hearts go out to everyone involved in this tragic situation. Planned Parenthood has strong security measures in place, works closely with law enforcement agencies, and has a very strong safety record," the organization said.
"We don't yet know the full circumstances and motives behind this criminal action, and we don't yet know if Planned Parenthood was in fact the target of this attack. We share the concerns of many Americans that extremists are creating a poisonous environment that feeds domestic terrorism in this country. We will never back away from providing care in a safe, supportive environment that millions of people rely on and trust," the statement continued.
Cecile Richards, president and CEO of Planned Parenthood Federation of America, released a statement Friday evening.
"Our hearts go out to the families and loved ones of the brave law enforcement officers who put themselves in harm's way in Colorado Springs," Richards said. "We are profoundly grateful for their heroism in helping to protect all women, men and young people as they access basic health care in this country."
Four Planned Parenthood clinics were the targets of attacks in the past four months, including a Washington state clinic that was set on fire and one in California that was fire-bombed in a similar fashion.
Earlier this year, a series of heavily edited undercover videos claimed the family planning provider was harvesting fetal tissue after abortions and selling it. The group denies the charges and says it only donates fetal tissue for medical research when the patient requests it, and does not make a profit from the donation.
Congress is investigating Planned Parenthood's practice of fetal tissue donation, and has so far found no evidence of wrongdoing.
Friday's attack unfolded less than a month after a shooting rampage in Colorado Springs left four people dead, including the gunman.
This past Halloween, 33-year-old Noah Harpham fatally shot three people in the mountain town. Four Colorado Springs Police Department officers were placed on administrative leave after fatally shooting Harpham, who was recovering from substance abuse and wrote a rambling blog entry just days before the attack discussing religion and his spiritual beliefs.
source: huffingtonpost.com by Sebastian Murdock & Ryan Grenoble