Los Angeles Lakers star Kobe Bryant announced Sunday that this will be his last season in the NBA.
"I'm ready to let you go," Bryant said in a poem, titled "Dear Basketball," published on thePlayers' Tribune.
There has been speculation for months whether the 2015-2016 season would be his last.
NBA Commissioner Adam Silver called Bryant "one of the greatest players in the history of our game" in a statement: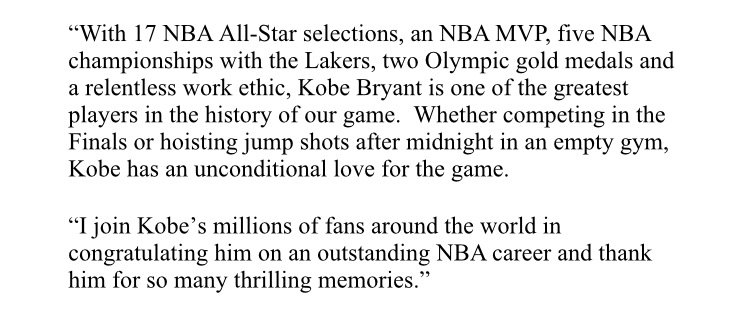 The 37-year-old Bryant is a 20-year NBA veteran and a five-time champion. He is currently third in all-time points scored, behind only Karl Malone and Kareem Abdul-Jabbar.
source: huffingtonpost.com by  Kelly Chen & Erick Fernandez