U.S. Supreme Court justice Antonin Scalia was reportedly found dead "of natural causes" at a luxury resort in Texas on Saturday, according to The San Antonio Express-News.
Scalia's body was reportedly found in his room when he didn't appear for breakfast. He was on a quail hunting trip at the time at the Cibolo Creek Ranch,according to local KVIA News.
Scalia had served on the Supreme Court since he was appointed in 1986, and was 79 at the time of his death.
Update 5:42 p.m.:
Texas Governor Greg Abbott has released a statement: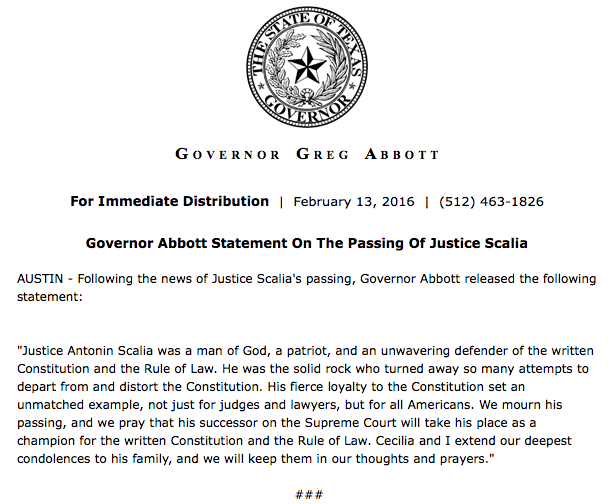 source: gizmodo.com by Melissa Cronin