Oil companies have known about the effects of carbon dioxide emissions from cars far longer than many originally thought, according to recently released documents.
The documents released by the Center for International Environmental Law (CIEL) revealed that many oil companies, including the precursors to ExxonMobil, had filed patents for technologies that would explore alternate fuel sources and electric cars as early as the 1960s.
CIEL's report includes 18 patents, which included a process to produce electricity in a fuel cell and a 1970 patent for an engine that would reduce emissions and increase fuel efficiency.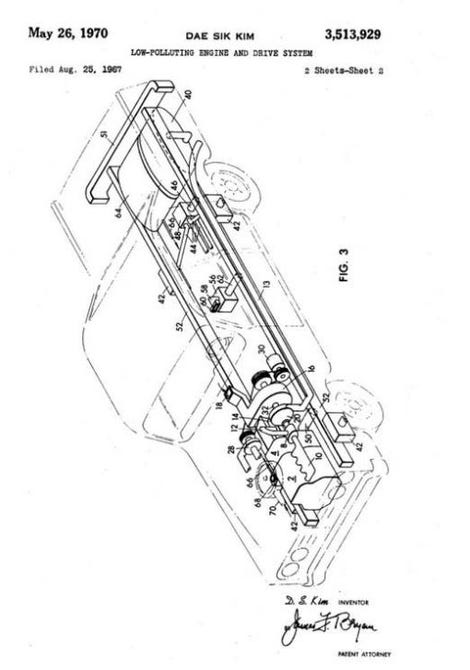 "CIEL's findings add to the growing body of evidence that the oil industry worked to actively undermine public confidence in climate science and in the need for climate action even as its own knowledge of climate risks was growing," CIEL President Carroll Muffett said in a press release.
Leaders in the Western Oil and Gas Association, which included executives from Esso, which became ExxonMobil, met to discuss the increasing threat of pollution as far back as 1946. A committee was formed to face the challenges, including fueling research into the effects of fossil fuels in carbon dioxide levels in the atmosphere, and lasted for two decades.
Throughout the 1960s and into the 1970s, scientists from companies such as Esso, along with Shell, the Phillips Petroleum Company and Chevron worked to explore technologies that could help curb this threat. This not only included looking into ways to minimize air pollutants with vehicles, but also looking into new Arctic drilling technologies and manipulating the weather.
In 1968, scientists from the Stanford Research Institute presented findings to the American Petroleum Institute (API). The Robinson Report established the threat of carbon dioxide to the atmosphere, to melting ice caps and to rising sea levels and called for action in creating technology "in which CO2 emissions would be brought under control."
According to CIEL, however, the API issued a response to the Robinson Report in 1969 that was more skeptical on the findings. In 1967, the organization told Congress, according to the Guardian:"We take exception to the basic assumption that clean air can be achieved only by finding an alternative to the internal combustion engine."
"Oil companies had an early opportunity to acknowledge climate science," Muffett continued in the release. "They chose a different path. The public deserves to know why."
You can read more into the documents over at smokeandfumes.org.
source: gizmodo.com by Carli Velocci