Three hundred miles above of the Arctic Circle is America's northern most snow observatory, typically the last place in the nation to see its snow melt. As of today, its snow has melted, setting a new (and terrible) record.
NOAA's Barrow Observatory just confirmed that they'd recorded a snowmelt date of May 13. It's the earliest recorded snowmelt ever seen in the Arctic Circle observatory—and researchers stationed there are, unsurprisingly, pretty spooked.
"It's like a train wreck you can't look away from," biologist George Divokysaid in a statement. Divoky has been observing arctic birds in the area—and he has already began noting changes in their available food supply.
It's not just snow either. The quick snowmelt is combined with some equally quick sea-ice melt. The combination of the two has USGS research biologist David Douglas saying that it already looks like summer has arrived.
"It looks like late June or early July right now," he said, before noting that he had already begun to see polar bears treading carefully to avoid the thinly-iced areas.
Not only is this a first for the Arctic Circle station, it beats the previous record by a substantial margin. The last snowmelt record, which was set in 2002, was a full ten days later.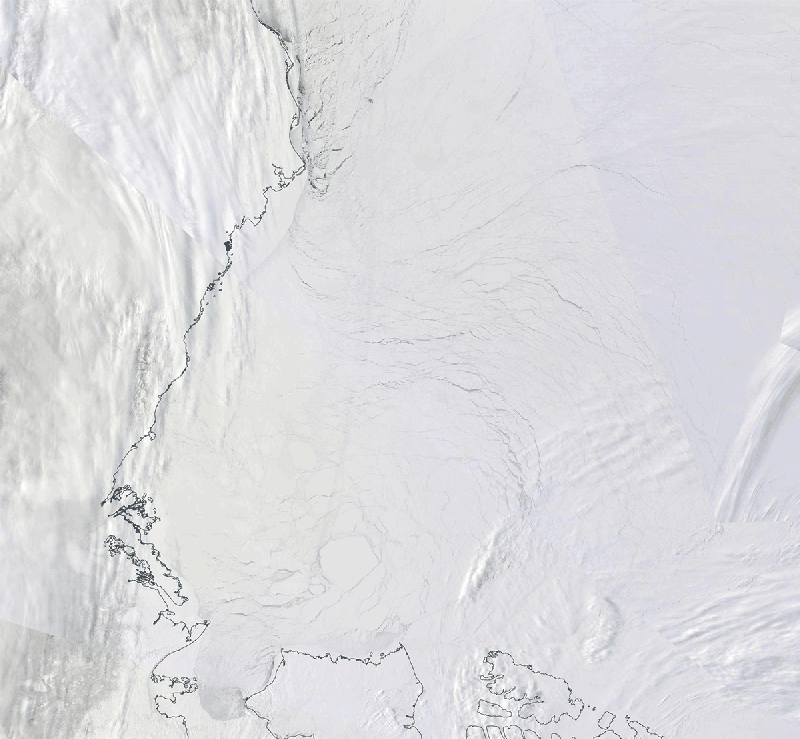 source: gizmodo.com by Ria Misra