At approximately 8:30pm on Saturday night, an explosion shook Manhattan near 23rd St and Sixth Avenue. The New York Police Department and Fire Department are on the scene but haven't yet confirmed the cause. So far, there are 25 reported injuries and no fatalities.
New York City Mayor Bill De Blasio said at a press conference later in the evening that the explosion was "an intentional act" but did not link it to an act of terrorism. Initial reports claim that the explosion came from a dumpster.
Two buildings near the explosion were evacuated immediately, and some bystanders reported the smell of gunpowder in the air. The FBI reportedly arrived on the scene within the hour:
Regarding those injured, FDNY reports:
Mere minutes after the explosion, Donald Trump landed in Colorado Springsand said, "Just before I got off the plane, a bomb went off in New York and nobody knows exactly what's going on, but, boy we are really in a time." Trump added, "We better get very tough, folks."
It remains unclear whether the explosion was actually caused by a bomb.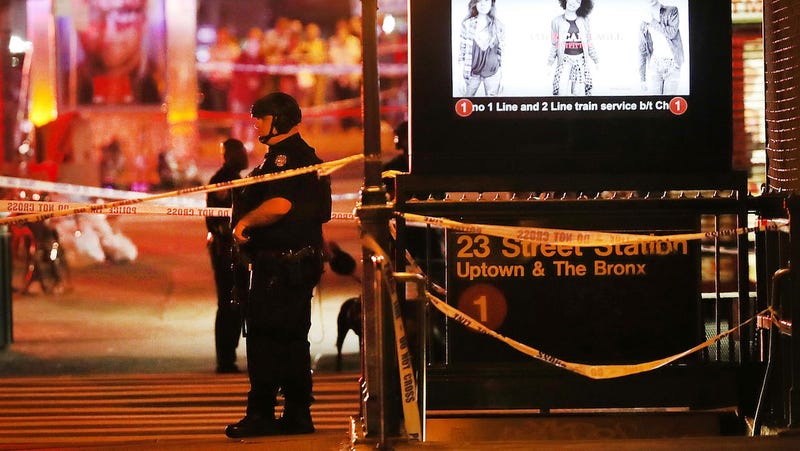 Earlier in the day, a pipe bomb exploded near a 5K run in Seaside Park, New Jersey. That device was apparently planted in a trash can. No injuries were reported in New Jersey, and authorities do not yet know if the Chelsea explosion is related.
source: gizmodo.com by Adam Clark Estes