College basketball is back tonight. But even if you're not a big fan of college hoops and prefer to stick to the NBA, there are still plenty of players worth watching this year just so you know which star-studded prospect might fall to your favorite squad come June's NBA Draft.
So if you're a fan of a team like the Sixers, Pelicans, Mavericks, or even the Celtics (who are screwing over the Nets for a generation), these are the kids who have lottery written all over them. Before the college season tips off tonight across the country, get your mind right and your study on by checking out these nine players we're bound to see balling in the NBA next year.
Lonzo Ball
Team: UCLA
Class: Freshman
Projected in the Draft: NBADraft.net: 4, Chad Ford (ESPN): 7, SI.com: 15
Ball has a fairly fluid draft stock, which will likely be ironed out by the end of this year. The UCLA freshman hits threes and dunks like few others can, but the mechanics of his shot are a bit awkward, meaning he's going to have to clean it up before he reaches the NBA. He will probably land in the lottery this year, but whether he gets taken at the higher or lower end of it remains to be seen.
Ivan Rabb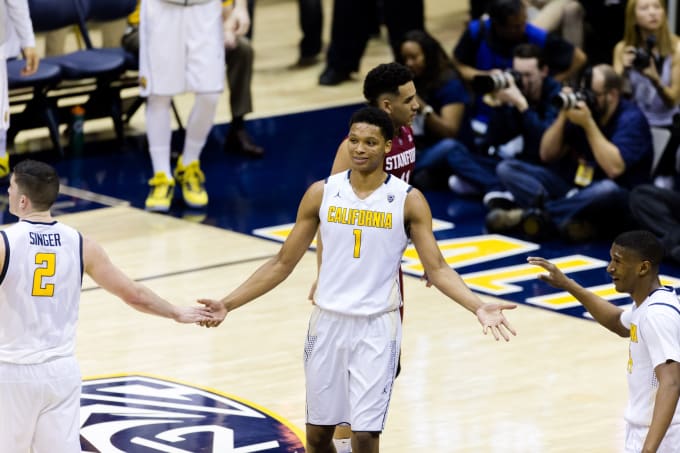 Team: Cal
Class: Sophomore
Projected in the Draft: NBADraft.net: 10, Chad Ford (ESPN): 10, SI.com: 7
If 40 is the new 30, then sophomore is the new upperclassman. Rabb is the only non-freshman on this list, and probably could have been a lottery pick over the summer had he opted to leave. He's a 6'11" power forward who's capable of playing well on both sides of the ball. Rabb's play in the paint kind of resembles Serge Ibaka, even if he doesn't have much of an outside game. A teammate of Celtics lottery pick Jaylen Brown last year, he said he stayed at Cal to work on several aspects of his game, including shooting.
Malik Monk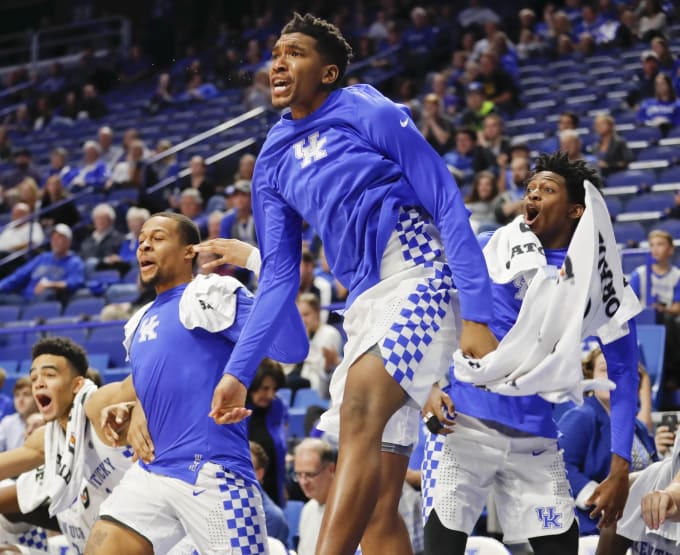 Team: Kentucky
Class: Freshman
Projected in the Draft: NBADraft.net: 20, Chad Ford (ESPN): 10, SI.com: 6
Kentucky is always one of the most fun teams to watch. And if Monk is anything near what he's advertised to be, that will hold true again this season. Monk's a bit undersized at 6'3" and under 200 pounds, but if he were a bit taller he might just be the most sought-after guard in the nation. He plays with a reckless abandon that few players do, leading to authoritative dunks and unmatched baseline-to-baseline speed. Kind of like a better Nate Robinson.
De'Aaron Fox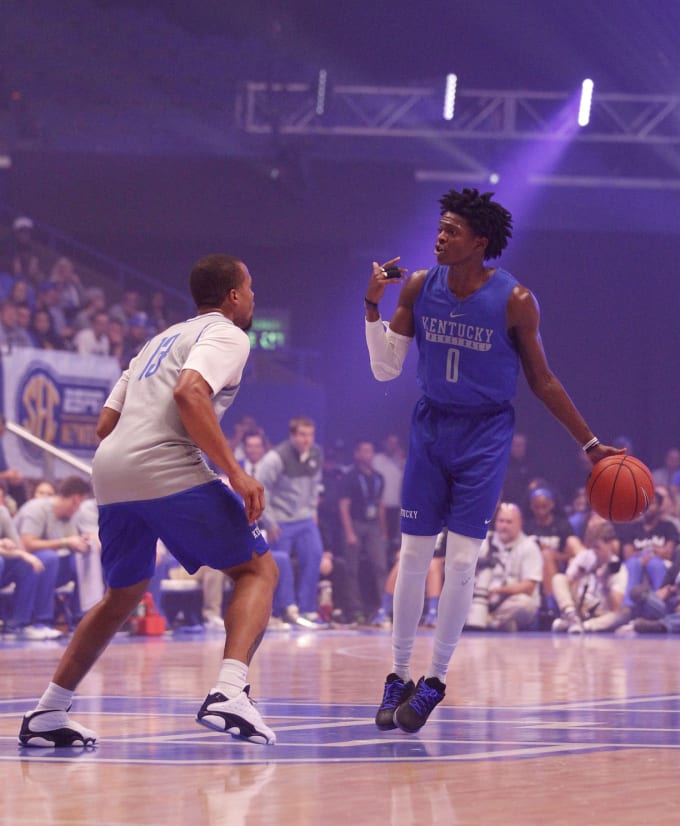 Team: Kentucky
Class: Freshman
Projected in the Draft: NBADraft.net: 6, Chad Ford (ESPN): 11, SI.com: 11
John Calipari once again produces one of the best freshman recruiting classes in the country. I'd assume these players chose the Wildcats for academic reasons. Right?
Between Fox and Monk, Kentucky is going to have one of the best backcourts in college this year. Fox was the consensus No. 3 overall recruit in the nation this year, and is going to draw a lot of attention from NBA scouts. He could be the best point guard they've had since John Wall, giving the Wildcats a chance to win their second championship under academically-concerned Calipari's watch.
Jayson Tatum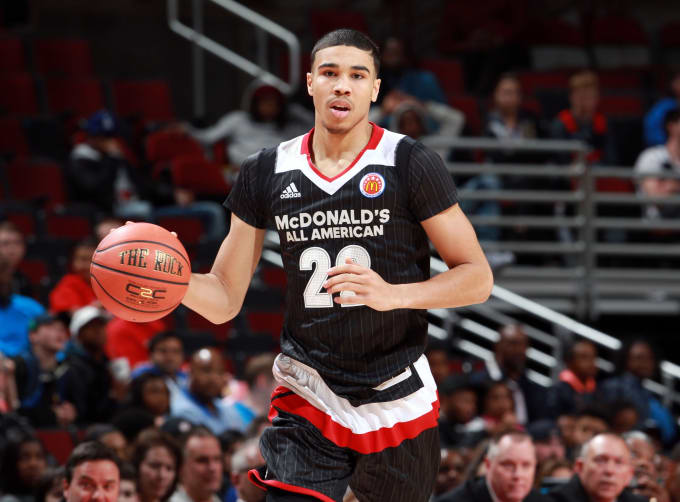 Team: Duke
Class: Freshman
Projected in the draft: NBADraft.net: 8, Chad Ford (ESPN): 5, SI.com: 4
Watching Tatum's high school highlights immediately channel memories of another former Duke star: Grant Hill. Both are lanky small forwards with an excellent mid-range game and a tendency to throw it down. Duke is lucky enough to have two potential top 10 picks on its team, so Tatum's season could be drawing attention deep into March. Shockingly, the Coack K led Blue Devils will be one of the best teams in the country and is considered the favorite to cut down the net.
Dennis Smith
Team: NC State
Class: Freshman
Projected in the Draft: NBADraft.net: 2, Chad Ford (ESPN): 4, SI.com: 9
Watching Smith play is kind of like watching Allen Iverson: he's fearless going to the rim. And he's taller than A.I. Smith can run, shoot, and pass better than just about anyone else on the floor.
Markelle Fultz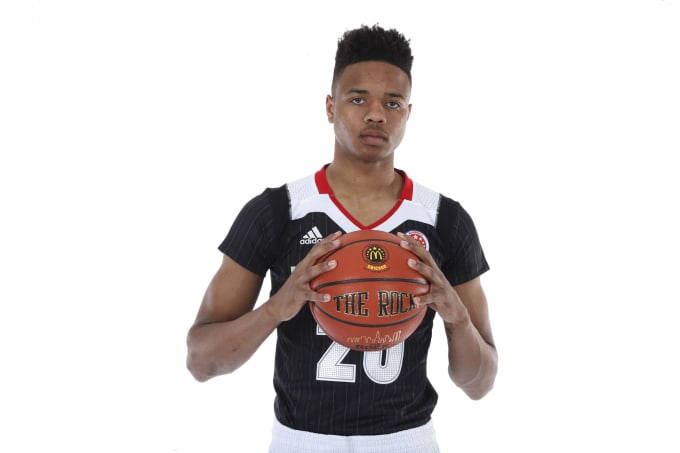 Team: Washington
Class: Freshman
Projected in the Draft: NBADraft.net: 3, Chad Ford (ESPN): 2, SI.com: 3
Fultz was the breakout star of FIBA's U18 basketball championships. And he may very well be the most athletic college player in the country. Fultz isn't a great shooter, but he's able to rely on that athleticism to get to the rim on a consistent basis—kind of like Derrick Rose. If he develops a jumper this season, he will be in the conversation for No. 1 overall pick—and probably still will be anyway if he doesn't.
Josh Jackson
Team: Kansas
Class: Freshman
Projected in the Draft: NBADraft.net: 1, Chad Ford (ESPN): 1, SI.com: 2
Kansas coach Bill Self has compared Jackson to another former Kansas freshman standout: Andrew Wiggins. And it's not just because they're both Jayhawks. They're both 6'8″ small forwards who move around the court incredibly well and have a lethal combination of athleticism and pure strength. Another Sixers #Process finish could put him on the same frontcourt with fellow Kansas product Joel Embiid—if Embiid can stay healthy—so if Sixers basketball gets boring, Philly fans may want to tune into the Jayhawks.
Harry Giles
Team: Duke
Class: Freshman
Projected in the Draft: NBADraft.net: 5, Chad Ford (ESPN): 3, SI.com: 1
Mike Krzyzewski used to avoid one-and-done guys. But in the last couple of years, Duke one-and-dones like Kyrie Irving, Jabari Parker, Jahlil Okafor, and Brandon Ingram have developed into high-end picks that have wowed scouts. Giles is a 6'10" power forward who can get to the basket with strength and authority. If you're a fan of an NBA team that's having an awful year, watch some Duke games. Because you may very well be buying a Giles (insert bad team here) jersey come June.
source: complex.com by CHRIS GAINE