This NBA season has a chance to be truly historic. And no, it's not because of that superteam with the potential to rip off a 50-game winning streak, or because LeBron James appears headed to a seventh-consecutive trip to the NBA Finals. It could be one of the most historic seasons because five records are potentially in jeopardy this year—several of which may not have even been on your radar.
Some will argue that it's way too early in the season to be talking about record paces, chases, and pursuits, but if these early numbers hold, it's possible we'll see the history books rewritten before our eyes. Here are five records that could become history by the end of this NBA season.
Averaging a triple-double.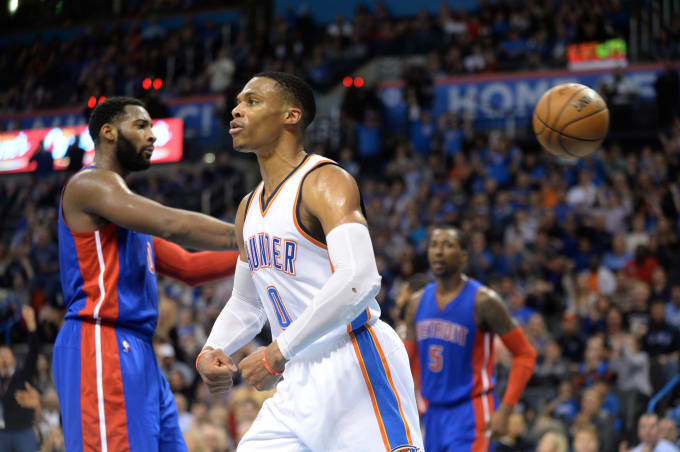 Year record was established: 1961-62
Westbrook's stats: 30.9 PPG, 10.3 RPG, 11.3 APG
No player has done this since the great Oscar Robertson, when he averaged 30.8 PPG, 12.5 RPG, and 11.4 APG for the Cincinnati Royals in his second season in the NBA. Nobody did it before Robertson, but if anyone's going to do it now it's going to be Westbrook. After the Thunder guard nearly had a triple-double in the first half against the Knicks Monday night at Madison Square Garden, Westbrook is now officially in Robertson territory. It will be extremely difficult for Westbrook to continue his torrid pace, but is there anybody else in the NBA who possesses the manic drive to accomplish the historic feat?
Three-pointers made in a single season.
Year record was established: 2015-2016
Curry's stats: 75 three-pointers made
Yeah, again. This would probably be a lot bigger deal if Curry hadn't broken this record three times in the last four years. The current single-season three-point record book looks like this:
Stephen Curry – 402 (2015-16)
Stephen Curry – 286 (2014-15)
Klay Thompson – 276 (2015-16)
Stephen Curry – 272 (2012-13)
Ray Allen – 269 (2005-06)
Does Curry have a fourth three-point record in him? He's currently on pace for 344 threes this season, so maybe he's leaving some in the tank for the playoffs.
Steals per game in a single season.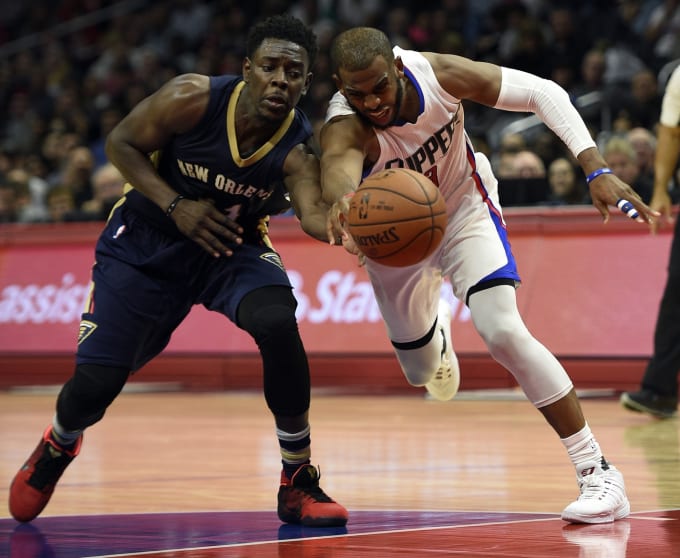 Year record was established: 1985-86
Paul's stats: 2.8 SPG
Paul's steals per game average has fallen a little after a hot start to the season, but he isn't too far off of San Antonio Spurs guard Alvin Robertson, who set the all-time mark with 3.67 steals per game 30 years ago. Paul has lead the league in steals four times in his career, so it's not impossible to think the fifth time would lead him to a single-season record.
Scoring 30 percent of a team's total points.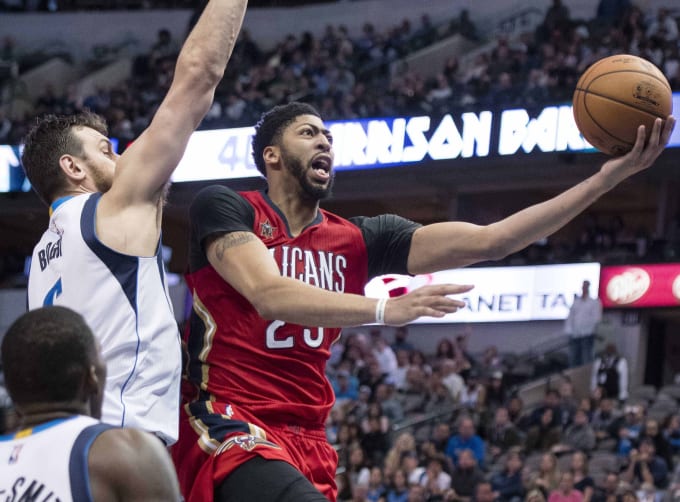 Year record was established: 1987-88
Davis' stats: 31.6 PPG
Davis currently has poured in 537 of the Pelicans' 1,849 points, which means he has scored 29 percent of his squad's points. He is awfully close to scoring 30 percent of his team's points, something that just three players have done while averaging 30 PPG since the 1976 NBA-ABA merger: Michael Jordan (1987-88, 1988-89, and 1989-90), Kobe Bryant (2005-06) and LeBron James (2005-06). You don't have to be a basketball diehard to know that's pretty good company to be in.
Leading the NBA in points and assists.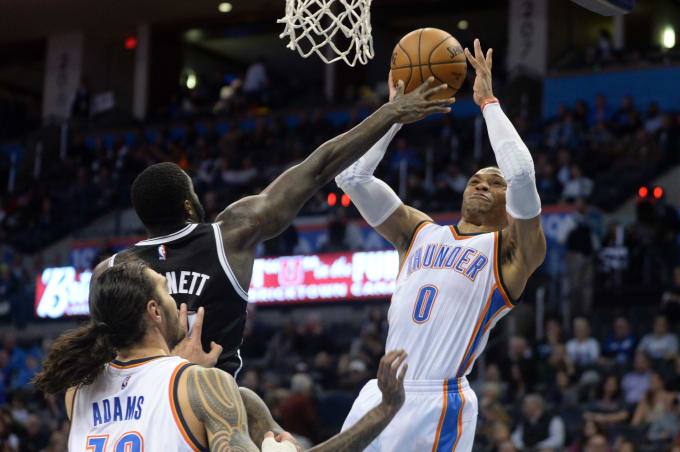 Year record was established: 1972-73
Westbrook's stats: 588 points, 215 assists
Nate "Tiny" Archibald became the first and only player to accomplish this particular feat. Westbrook could again etch his name in the history books as he is currently first in the league in both points and assists. James Harden, who has discovered a newfound commitment to passing the ball, could also make a run here as well—he's sixth in scoring and second in assists.
source: complex.com BY CHRIS GAINE