When Barack Obama and Neil Gorsuch were contemporaries at Harvard law school as the eighties rolled into the nineties, they found themselves on a tense campus riven with ideological discord.
Debates were fierce, fellow students and professors who knew the two budding brilliant minds recalled.
There was disagreement over the fundamental politics of left versus right but also issues such as the lack of diversity among Harvard faculty, principles of affirmative action for student admission and lofty ideals of jurisprudence and whether the law should be a neutral, technical tool or a means to advance political objectives.
"The campus was a place that was politically divided at the time and there was a lot of sometimes uncivil discussion about jurisprudence and other issues. Barack Obama and Neil Gorsuch were obviously on different sides of those issues," Brad Berenson, a Boston-based corporate litigator who was one of Harvard law's class of 1991 alongside the former president and the new supreme court nominee, told the Guardian.
Even though a typical Harvard law class is a sea of 500-plus ambitious, scholarly faces, Berenson said both Obama and Gorsuch stood out – for some contrasting but also similar reasons.
"They were both well-liked across the ideological spectrum and they were not obnoxious. I enjoyed being around them. Both were reserved, genial and respectful, but with a sense of humor. And they were both conspicuous talents at the time, in terms of legal intellect, but it was very clear then that Barack was a philosophical liberal and Neil was a conservative, much more straight-laced, a straight arrow," he said.
Harvard Law professor Laurence Tribe called Gorsuch "a very, very bright judge" whom he also recalled from his university days was not just learned but "very personable".
He says he knew Obama better at the time, as he was his research assistant, and got to know Gorsuch better later on, after he became a judge. Tribe also taught current supreme court judge Elena Kagan, class of '86, who went on to become Harvard law school's first female dean.
He recalls the young man who became the first black editor of the Harvard Law Review and then America's first black president as "an incandescent intellectual, who was much more articulate than almost any student I have had in over 40 years". Obama drew attention as one of just a handful of minority students, of course, but Tribe said he was such a distinctive character and intellectual luminary that he would have stood out at Harvard regardless of skin color.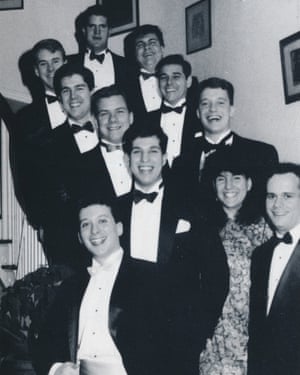 And while famous images of the young Obama slouching against classical Ivy League columns, hands in pockets, or smoking cigarettes in a bomber jacket, with a sultry expression, gave the impression of a rebel, Tribe demurs.
"People make it seem like he was more like James Dean than he was; he wasn't really the rebel, the flamethrower, he was very elegant and thoughtful," Tribe said.
Obama could have gone on to clerk for a circuit judge, and certainly had invitations, and made his way up that ladder, but he was determined to return to Chicago and his vocation as a political organizer. "He had such deep convictions about social justice and was so eager to get back to his community work," said Tribe.
As such, Obama and Gorsuch diverged upon leaving Harvard. Obama went back to the South Side, the conventional Gorsuch went off to clerk on the Washington DC circuit and then for supreme court justices Byron White and Anthony Kennedy, before a stint in corporate law. Gorsuch also won a scholarship to Oxford University in 1992 and began his PhD, in a formative trip where he met his British wife and further crystallized his conservative views.
In later years, as a rising judge, Gorsuch would go to Tribe for suggestions for bright and independent-minded star students from the law school who would make good clerks for him.
"The people I can think of that I have recommended in the last 10 years or so have enjoyed working for him a great deal and liked him – and some of them were even liberal," Tribe said.
He believes that the intellectual and political ferment at Harvard at the time made both Obama and Gorsuch stronger characters with more rigorous skills to examine their own ideas.
Keith Boykin, the author and commenter, studied with the two men and, perhaps unsurprisingly, as a budding progressive activist in the Black Students Association, he has stronger recollections of the liberal Obama, whom he recalls giving a stirring speech at an association rally.
But what Boykin does recall about Gorsuch is that, while "some conservatives there were very outspoken in a negative way to me, he was not one of them".
"It was a tense atmosphere on campus, a polarized environment, there were big issues being fought over like lack of diversity in the faculty and the new dean at the time [Robert Clark] was very conservative and pro-business," Boykin recalled. So Gorsuch was not amongst the loud anti-liberal provocateurs, but he was unmistakably, staunchly conservative.
At Oxford, he studied under John Finnis, the controversial Catholic conservative professor and strident proponent of natural law.
"That's telling," said Harvard law professor Charles Fried. Fried had taught Obama and knew Gorsuch because he was a prominent member of the Federalist Society at the university, of which Fried was a faculty adviser.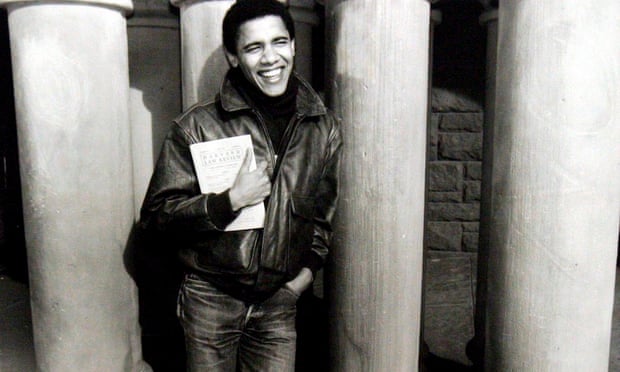 "The Federalists later morphed to include lawyers and judges and such but it was a Harvard law thing at the time with a charter declaring itself conservative, libertarian and, specifically, moderate – it was everybody but the left, basically," he said.
For his PhD, Gorsuch focussed his research on assisted suicide and euthanasia, coming out strongly against them and the kind of death with dignity laws that Oregon has had since the mid-nineties and now exist in five states. He has spoken out since about his strong belief in the "inviolability of life", which has been taken as a signal, in addition to Donald Trump's repeated assertions that he intended to nominate a supreme court justice who is against Roe vs Wade, that Gorsuch is anti-choice.
"I would suspect he would join opponents [of Roe vs Wade] that have chipped away at the edges of the abortion right. Maybe it will be a case of 'you have the right but you may not be able to get it [a termination] anywhere' because of all the regulatory hurdles," said Fried.
"Having said that, Texas tried that and the supreme court reversed it," he added.
Fried also pointed out that Gorsuch has been nicknamed Antonin Scalia 2.0 as a supposed reflection of his vivid style and staunch conservatism. But Fried drew contrasts.
"He's not like Scalia in that he writes very well but he does not … there is not a sarcastic or aggressive remark from Gorsuch. He tries to ties things to precedent and isn't trying to make the newspapers with quotes. And there is no instinct to belittle or insult people who criticize him," said Fried.
He also pointed out that the two men are of opposite opinions on the so-called Chevron deference, which can easily come into play on the administration of immigration, health or environmental laws, for example.
Scalia firmly believed federal government agencies have the overriding power to interpret statutes and the courts should "greatly defer" to that, said Fried.
"Gorsuch thinks that's wrong. And that is ominous," said Fried.
source: theguardian.com by Joanna Walters