Patron of the New, a designer boutique in the middle of a quiet block in Manhattan's Tribeca neighborhood, has two security guards flanking the front door. Inside, the shop boasts roughly 31 racks of men's and women's clothing with price tags that frequently climb into four figures, occasionally five. There is a cash wrap adorned with 50 custom-made brass tear drops; a glass-topped jewelry case with nine drawers filled with bracelets, sunglasses, and an eye mask with embroidery that reads "Been up for days on coke" across the front; a $45,000 sequined Balmain jacket that is for sale, although it's kept out of view in a storage area downstairs; and, on the day Complex visited in May, one man in a Vetements cap intermittently speaking German and rapping along to Playboi Carti on the sound system. There is also, at press time, exactly one review for Patron of the New on Yelp: Five stars, courtesy of Preston V. "Many great brands under one roof in a great location with very helpful staff who are all knowledgeable in fashion," he writes. "Main brands everyone's here for is Off-White, Enfants Riches Déprimés, Mike Amiri, Balmain, Fear Of God & many more."
Since 2011, the founders of Patron of the New, the mother-son duo of Lisa and Jonathan Pak, have built a reputation among celebrities and the non-famous alike as the semi-secret, if-you-know-you-know shopping destination that reliably stocks certified big brand (Moschino, Rick Owens) alongside kings of the new guard (Craig Green, the aforementioned Off-White) and up-and-coming names like Palm Angels and Faith Connexion. And they do it without expressing much concern for the traditional means of reaching customers, like, for instance, Yelp! listings.
"Most of our business is from word of mouth," Jonathan says, his lanky frame perched on the edge of one of the store's velvet chairs. "Our only advertisement is basically Instagram."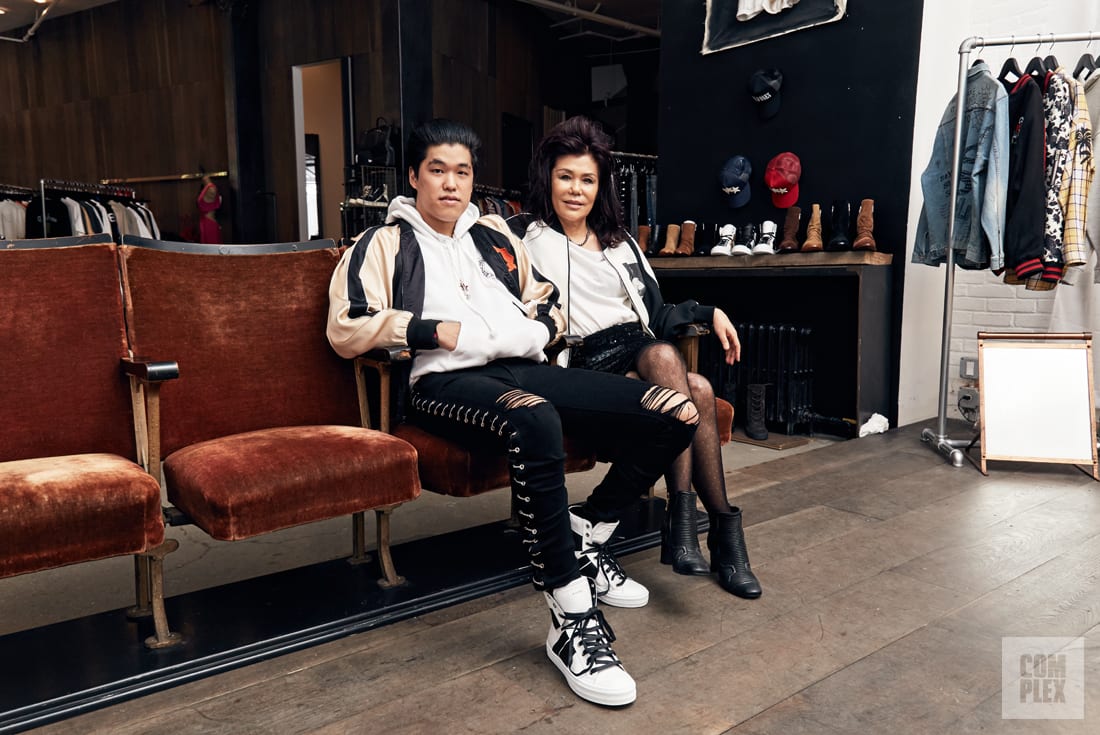 Instagram was still in its nascent stage when the Paks opened Patron of the New with the aim to, as the name suggests, place the hottest emerging brands alongside established, of-the-moment labels. "We were talking about, 'Oh my God, the name is so long,'" Lisa remembers. She frequently wears her hair in a modified beehive, is not particularly fond of having her photo taken, and has a dog named Rusty who wears a Thom Browne sweater. "We were going to call it The New. But then, 'The New?'" She shrugs. "We're so glad."
Both Jonathan, 27, and Lisa, who declines to give her age, are happy to talk about certain aspects of the shop's early days, like deciding on the boutique's name or the time a pregnant Kate Hudson—one of their first-ever customers—walked in, surveyed the selection of clothing for sale, and asked if she was in a dream. But they are somewhat puzzlingly opaque about their own personal histories.They won't disclose specifics about Lisa's background, for example, other than divulging that she studied art at UCLA and then pursued a career as an interior designer. Jonathan says the family is from New York and explains that he left college—where he was studying "the music industry"—to work on Patron of the New. Neither will comment on the record about early press coverage around the store's opening that frequently referred to a previous co-founder and partner at Patron of the New, either.
Lisa and Jonathan are, however, more eager to discuss their celebrity clientele. Since Kate Hudson first set foot inside the 3,000 square foot space, Patron of the New has continued to attract a long list of the rich, famous, and expensively dressed. "It's like a tree," Jonathan says. "One NBA player will tell his teammates, and those two teammates will tell another two teammates. It just grows from there."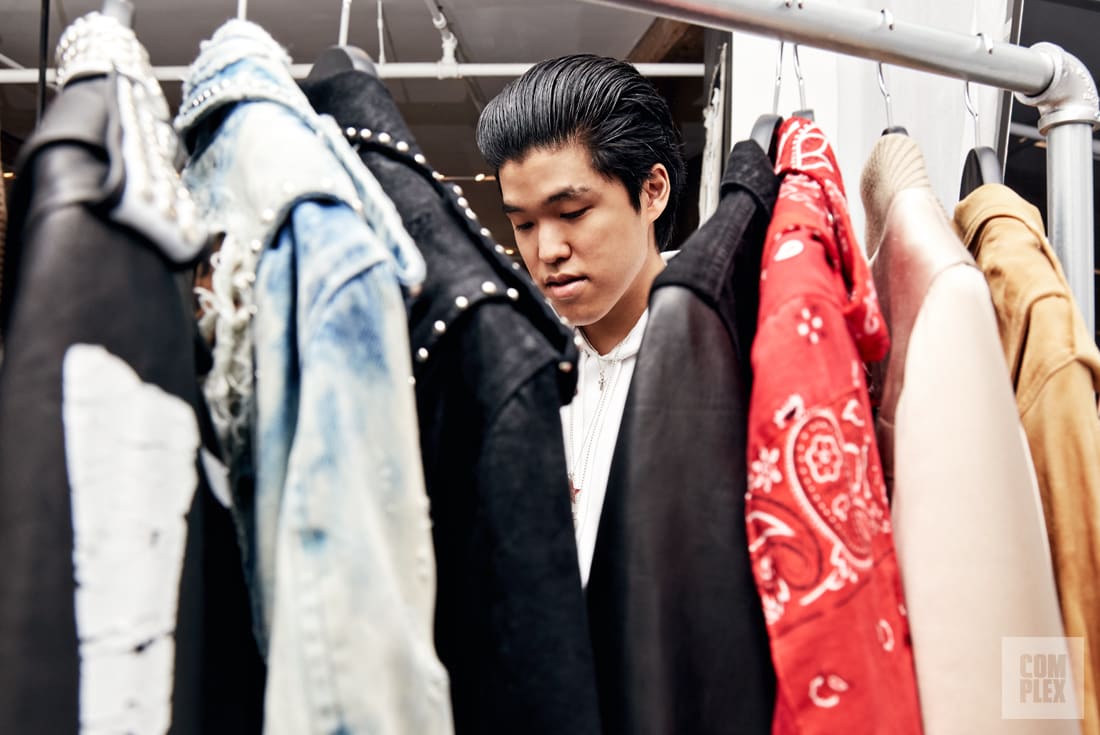 He names reggaeton star J. Balvin and the models Hailey Baldwin and Josephine Skriver as loyal customers. A quick scroll through the Patron of the New Instagram feed also reveals recent visits from musicians Jeremih, Halsey, Offset, Travis Scott, and Dave East, comedian Russell Brand, athletes Shabazz Muhammad, Brandon Marshall, and Tyrod Taylor, and professional lingering presence Jonathan Cheban.
"Our celebrity clientele, they love coming here, because this area is quiet," Jonathan says. "They can do their own thing. They can actually park their car in front of the store, instead of having a mob of people come at them."
Mike Camargo, the consultant and social media personality better known as Upscale Vandal, says the shopping experience inside the store is equally discreet. "They don't accost you. They let you roam. And when you do need help, aside from them being super-sensitive, they're very, very forward-thinking," he says. "I think that's a big part of it—the feeling of comfort and exclusivity. Like, 'You love fashion. We love fashion. Come talk to us about it. We're genuine people.'"
Jonathan and Lisa are adamant that love—of fashion, of each other, of their customers, of the brands they carry—is responsible for their success, not a business strategy or overarching vision. "It wasn't like we planned to curate the store the way it is today. It just kind of happened," Jonathan says. "We just got a bunch of brands that we personally loved ourselves, and it just kind of ended up working out together."
"We don't use buyers. We know us," Lisa says.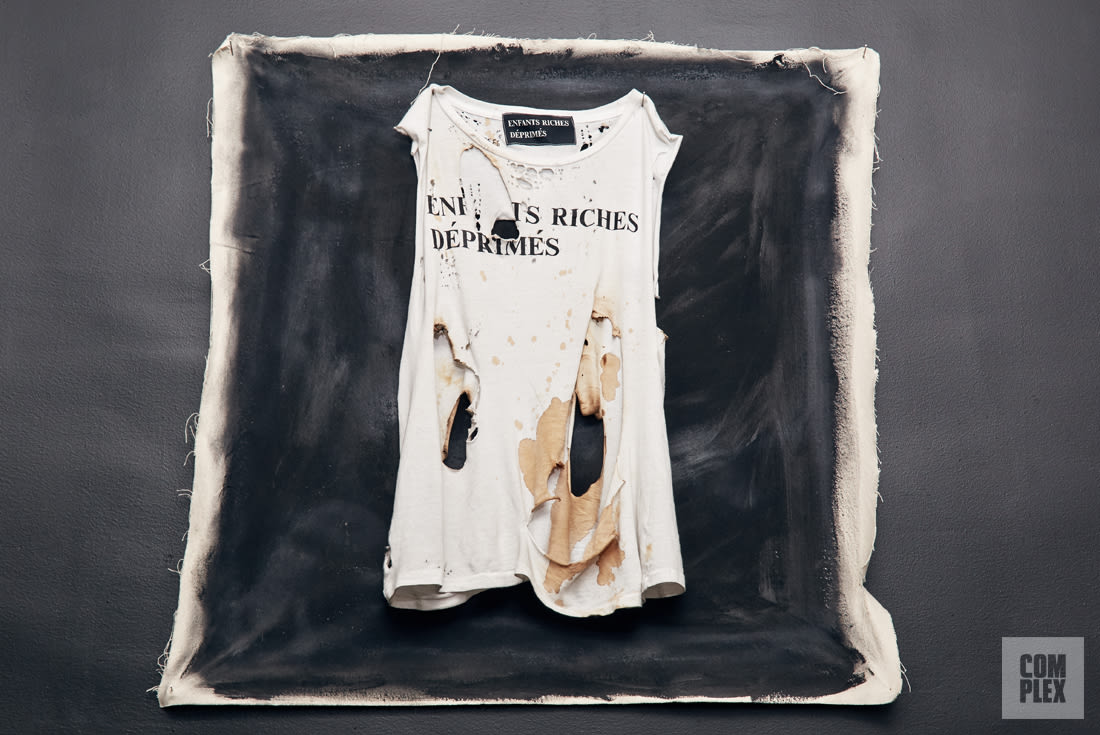 The sheer amount of product in the space is overwhelming, stacked on tables and shelves and packed tightly on clothing racks. Jonathan and Lisa say they buy items they love from designers with a passion for their craft. According to Jonathan, the only other unifying factor is that everything they sell is fairly pricey, but the majority of brands are aligned in the type of aesthetic seen on many of today's young style influencers: ripped denim, oversized tops, heavy on the jewelry. It's a carefully studied manner of dressing that telegraphs to people familiar with the brands that you spent a lot of money on your fit. For those unfamiliar, well, if you have to ask, you can't afford it. Regardless, the look and feel of the shop appears to be resonating with other like-minded designers.
Marcelo Burlon, the Argentine designer and DJ behind the clothing label County of Milan, began selling his collaboration with Lamborghini at Patron of the New this season. "They're not the classic buyers," he says of the Paks. "What they do is something a little more special. It's not just like, 'Oh, let's buy orange, because orange is trending.' It's about building a story, making more sense about what they do, making more sense about what they buy."
Lisa and Jonathan select all merchandise together and travel to Paris each season for appointments with designers.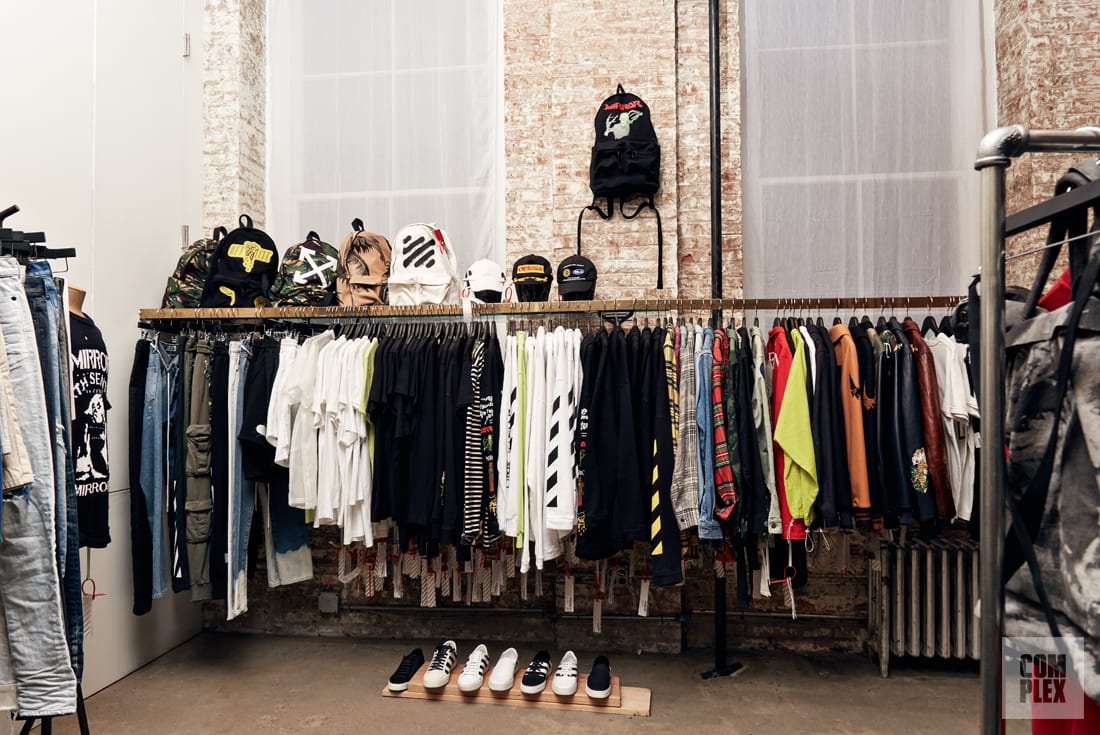 "She's the boss," Jonathan says of Lisa. "She has the final say in everything. I scout the brands. I curate everything." He also handles social media and, as the de-facto public face of Patron of the New, is the embodiment of a young and rich aesthetic that includes a personal wardrobe of the shop's bestsellers supplemented with pieces from Saint Laurent and Raf Simons. "What my wardrobe is, I think it's what the store is," he says.
As Jonathan's taste evolves, so does Patron of the New. He first fell in love with fashion when he discovered Dior Homme. ("Obviously, by Hedi Slimane," he notes.) Today, Jonathan is wearing ripped jeans, a Chrome Hearts hoodie, a bracelet from Advisory Board Crystals, and Amiri high-tops. "I don't wear one brand at the same time," he adds. "That's not me. I have to wear at least three to four designers at the same time."
If Jonathan looks like someone who could fit seamlessly into the entourage of one of his celebrity clients, it may be because he often does. On his own Instagram account, Jonathan posts photos of himself palling around in Paris with Gabriel-Kane Day-Lewis (model and son of Daniel), standing outside of the store with Future and Odell Beckham Jr., or posing nonchalantly between Baldwin and Kendall Jenner.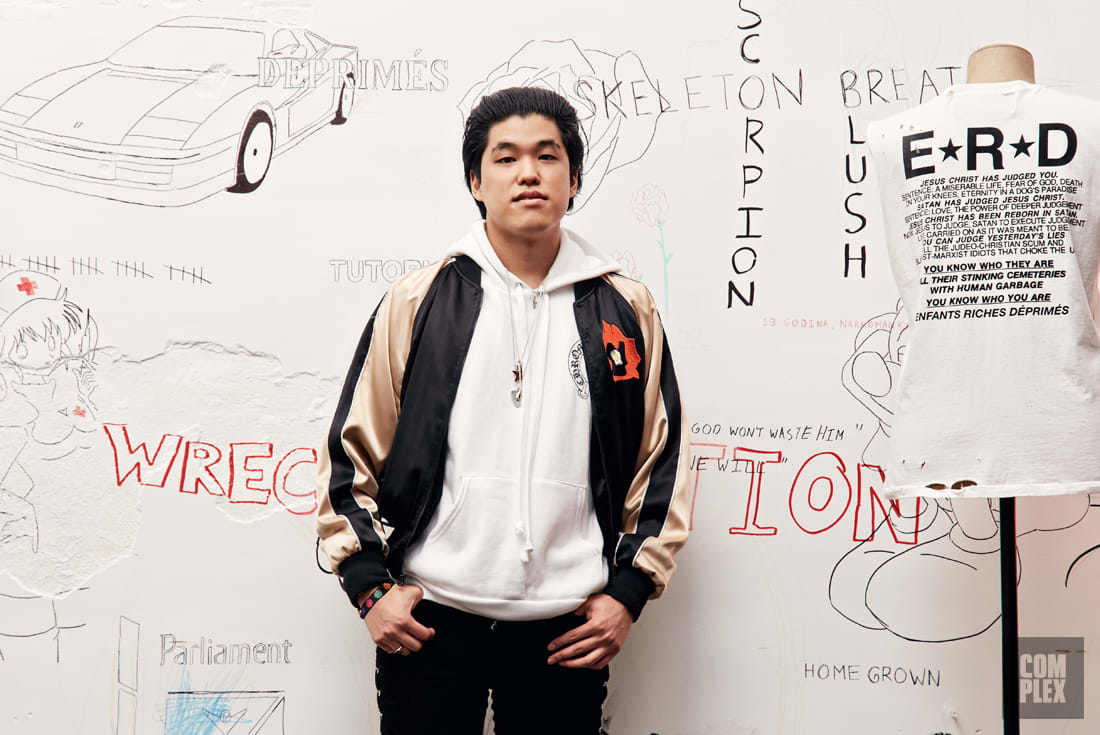 He's also taken on styling duties for another one of Patron of the New's clients, rapper/producer A Boogie wit da Hoodie. "Jonathan helps a lot of the artists and celebrities because he understands them being in the spotlight," Camargo says. Still, he adds, "I want to make it a clear statement that Lisa is the anchor to it all. I've said this many, many times. Lisa's an OG when it comes to style and fashion."
The combination—Jonathan's rising profile and Lisa's behind the scenes pragmatism—continues to draw interest from crowd-pleasing labels eager to find some shelf space in the store. Patron of the New will soon be adding Moncler, Heron Preston, 424, and Advisory Board Crystals to their brand roster.
"Obviously, we can't keep a lot of stuff in stock," Jonathan says. "We had to expand our buys, because our clientele is also expanding. We're getting more brands, getting more styles."
Lisa is unfazed. "You see all our love? Everything here and there?" she says, gesturing around the store, from a small selection of $475 Hender Scheme baby shoes, to a Hentai nurse drawn directly onto the wall by Enfants Riches Déprimés designer Henry Levy. "We'll figure it out."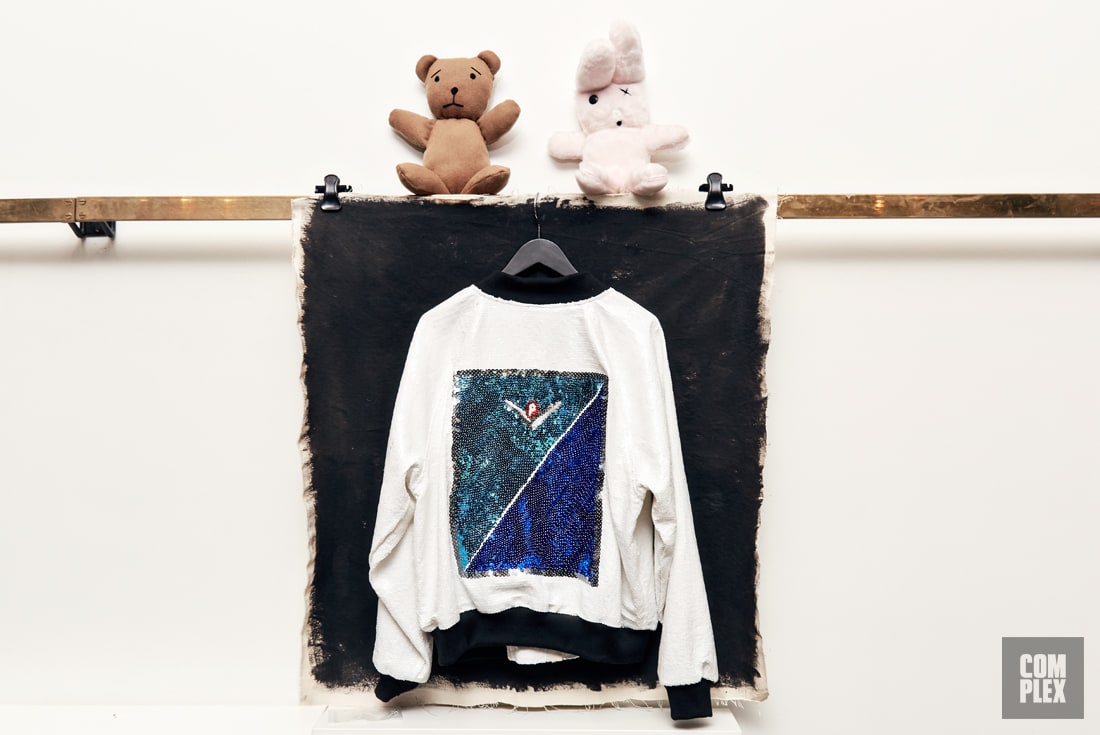 source: complex.com BY STEVE DOOL