Parts of the Northeast are getting hammered by frigid temperatures right now, just 24 hours after a winter storm dropped a blanket of snow across several states. Near Boston, some people awoke Friday and found the storm had consumed their cars with ice.
The clip from above is taken from a video posted on Twitter by Adam Abougalala, a resident of Revere, Massachusetts. Abougalala told CNN his basement flooded from the storm and he currently has no heat, electricity or hot water.
Outside his house, Abougalala found a surreal scene, with frozen water reaching above the wheel wells of cars up and down the street, likely rendering them inoperable and unsalvageable.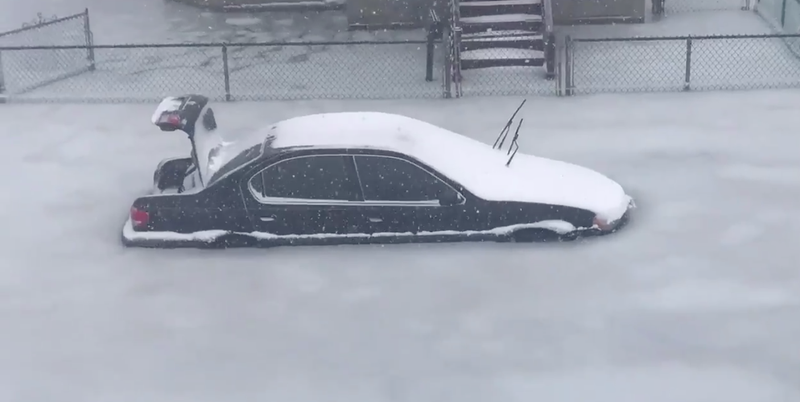 Much of the Northeast reported at least a foot of snow Thursday, and CNN reported that wind chills are expected to leave some areas feeling like it's 40 below zero. At least 19 people have died this week from severe weather, CNN reports.
Stay safe out there.
source: Gizmodo.com by Ryan Felton