Nike and runner Eliud Kipchoge achieved the seemingly impossible over the weekend, finally realizing their goal of breaking the two-hour marathon barrier, a campaign known as Breaking2. Despite the incredible feat, IAAF's (International Association of Athletics Federations) regulations deem that the time will not be considered an official world record due to the fact it was not recorded during an open competition and because Kipchoge ran alongside a large group of pacers. He'll still hold the Guinness World Record for fastest marathon distance, but now new concerns are being raised about the special Nikes Kipchoge wore for the event.
According to The Times, several professional runners have voiced complaints to the IAAF and the Athletics Integrity Unit about the technology within Nike's marathon sneakers, specifically the use of what's described as spring-like carbon fiber plates within the midsoles. Former Italian marathon champion Gianni Demadonna and a group of around 20 athletes reportedly wrote to the IAAF months ago to raise concerns over the sneakers. "They think the shoes are maybe allowing elite athletes to run two minutes quicker in the marathon. Understandably they are troubled by what is happening in their sport because the times being run are so fast. Even older runners are taking huge chunks off their best times," Demadonna said.
The IAAF's official rules state that "the purpose of shoes for competition is to give protection and stability to the feet and a firm grip on the ground" and that they "must not be constructed so as to give athletes any unfair assistance or advantage."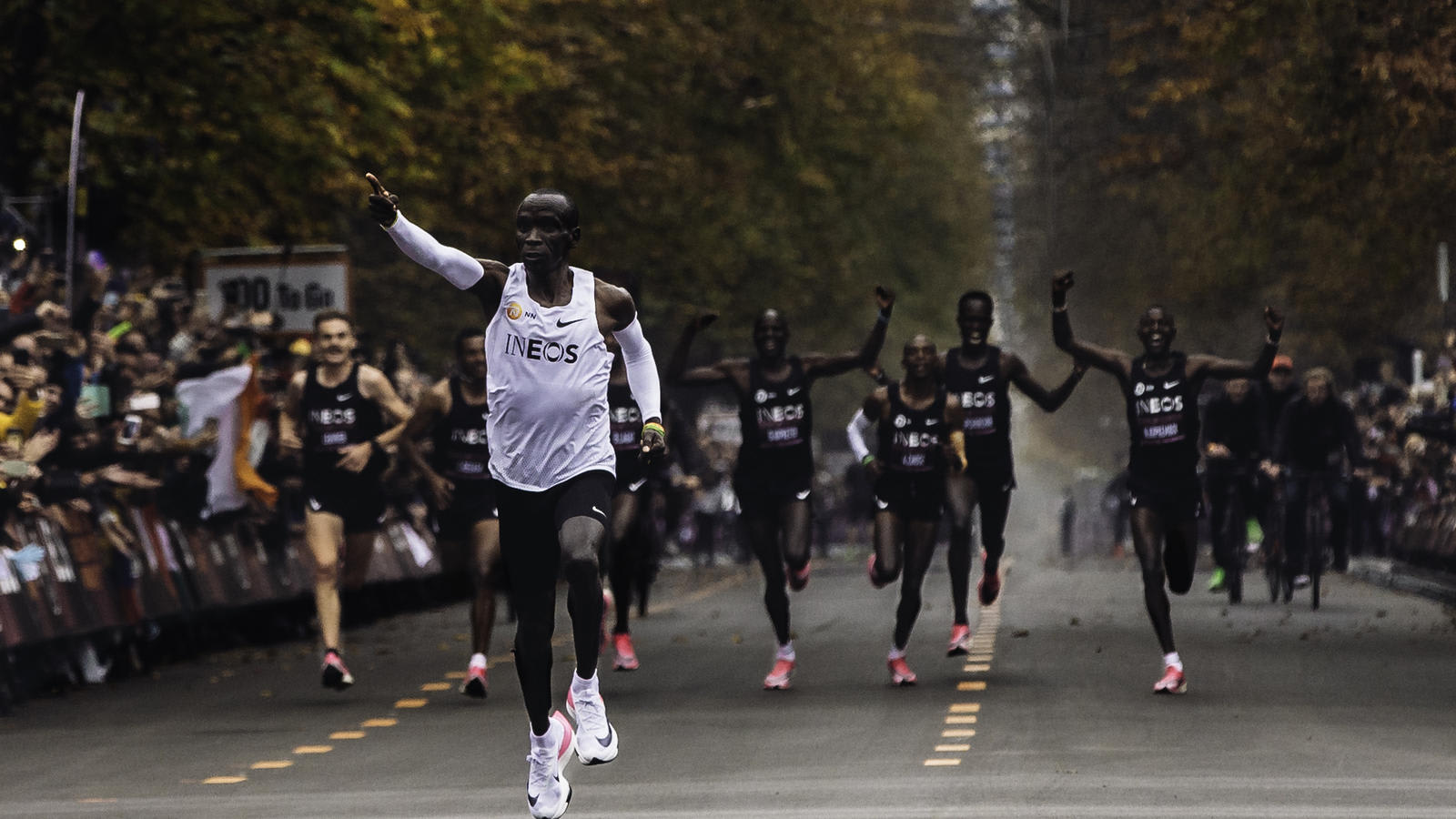 Touted as a future version of the brand's Next% marathon shoe, Kipchoge clocked his 1:59:40 time in the latest from a line of Nike shoes that are fine-tuned specifically for the Breaking2 push. Most recently realized as the ZoomX Vaporfly Next%, Kipchoge wore an unreleased version updated with a new upper said to be called Atomknit and a revamped midsole which sees the addition of a visible Zoom Air bag at the forefoot. As has been the case with Nike's other Breaking2 sneakers, the new model also features carbon fiber plates embedded in the midsoles for added propulsion.
"Recent advances in technology mean that the concept of 'assistance' to athletes has been the subject of much debate in the athletics world," the IAAF said in a statement. "The IAAF has established a working group to consider the issues."
source: gizmodo.com BY RILEY JONES