DJ Critical Hype has returned with another mashup mixtape, titled In Search Of… Cole.
The 30-track project pairs J. Cole's vocals with production from The Neptunes. While Cole has never worked with Pharrell or Chad Hugo before, the tape gives fans a glimpse into what a collaboration between them could look like.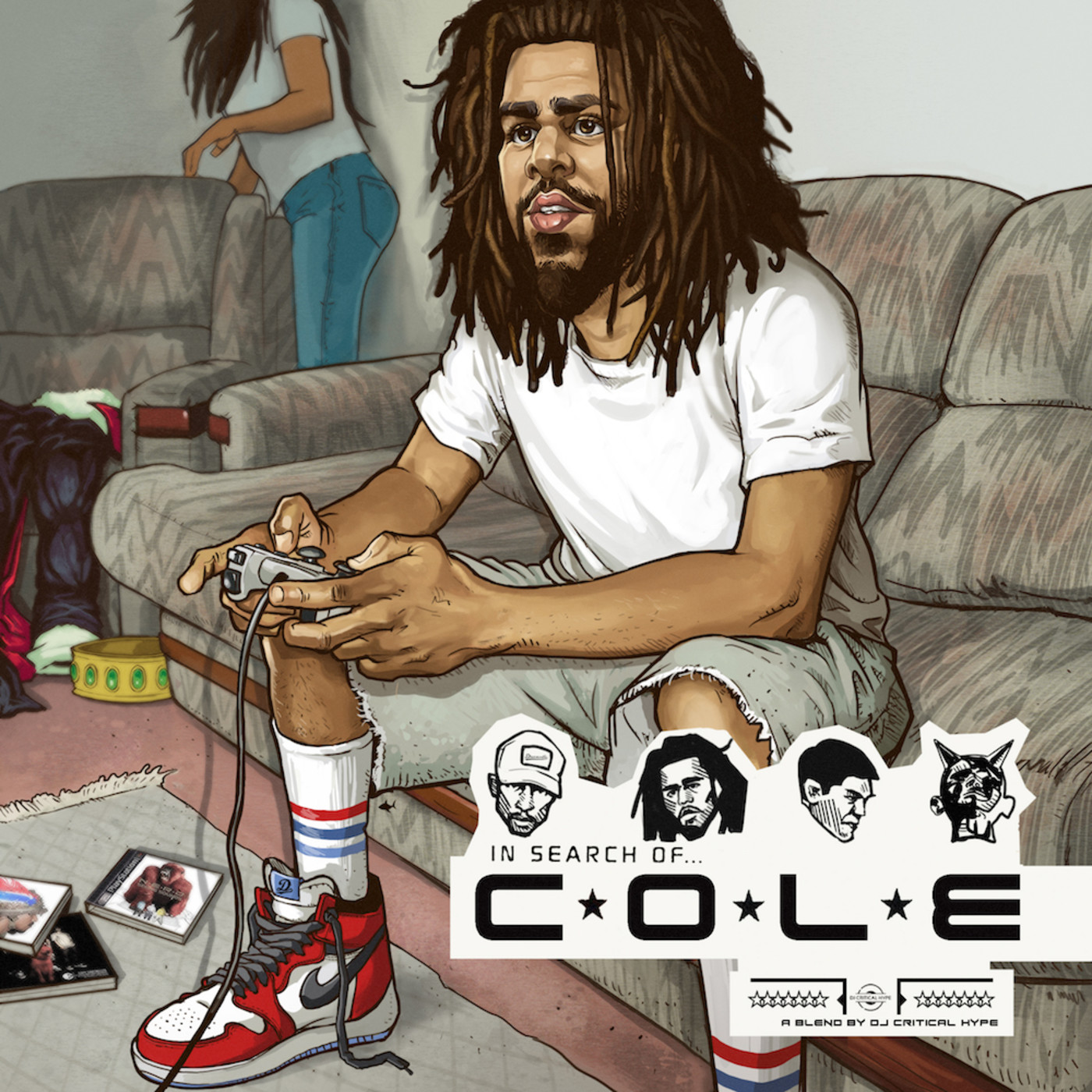 "I thought it would be nice to give a different perspective of Cole's style and flows over different production," Critical Hype told Genius. "Cole was pictured in the studio with Pharrell at the beginning of his career. They were supposed to work on something. I don't know why it never came to fruition, but I thought it would be dope to hear Cole over some classic Neptunes beats."
Critical Hype also told the outlet that the project was cosigned by Dreamville after he reached out to Dreamville President Ibrahim Hamad, who gave Critical Hype unreleased acappella raps from Cole for the tape.
"Neptunes have their typical sound, but they also have some rock sounds," Critical Hype told Genius. "So I tried to implement at least a few of those. I have three or four beats that are not typical hip-hop beats on the mix. That's different because my previous mixes have been all hip-hop."
He shared that his favorite mixtape cuts are "Green Ranger" and "Once An Addict." DJ Critical Hype previously dropped More 9th with Drake and 9th Wonder and 36 Trap Houseswith 2 Chainz and Wu-Tang Clan, both in 2018.
Stream In Search Of… Cole on AudioMack below.
source: complex.com BYTARA C. MAHADEVAN