The coachbuilt coupe, which took over 65,000 engineering hours to complete across two years, underwent several tests before the luxury car label officially signed off on its design. Among those examinations, Bugatti paced the vehicle at high speeds on a test track and sprayed it with thousands of gallons of water to confirm the adequacy of its water-tight construction.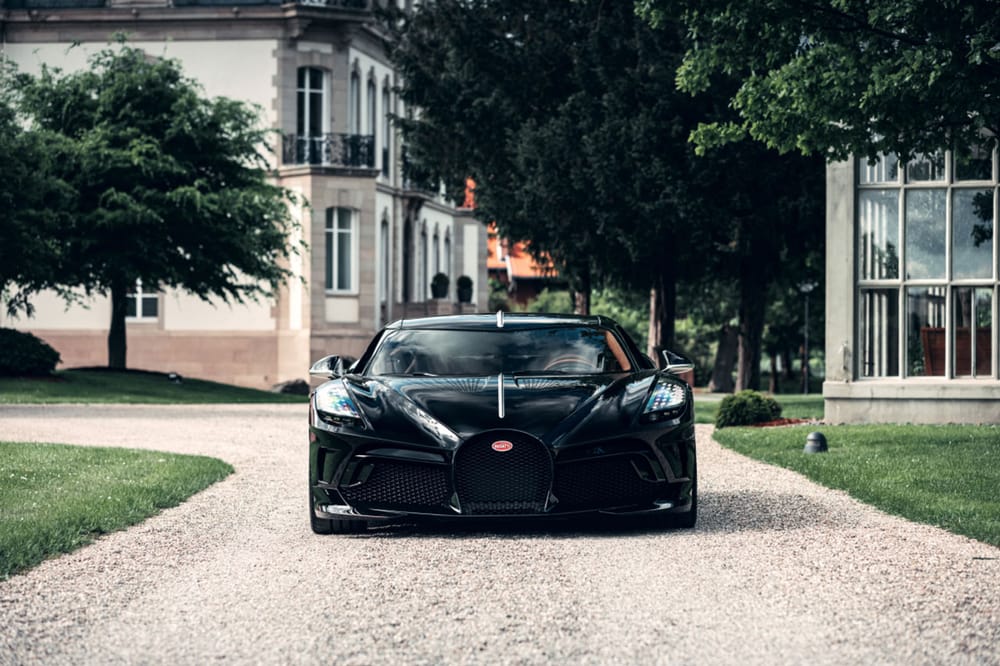 Enlisting the quad-turbocharged, 1,479-horsepower 8.0-liter W16 engine from the manufacturer's highly acclaimed Chiron template, La Voiture Noire comes equipped with entirely new carbon fiber exterior panels, a black glossy clearcoat and a longer wheelbase. Bugatti utilized 3D printing technology to create the car's front grille, while employing 25 individually-crafted elements for its intricate headlights. Nodding to Jean Bugatti's Type 57 SC Atlantic, six individual tailpipes command the back of the vehicle.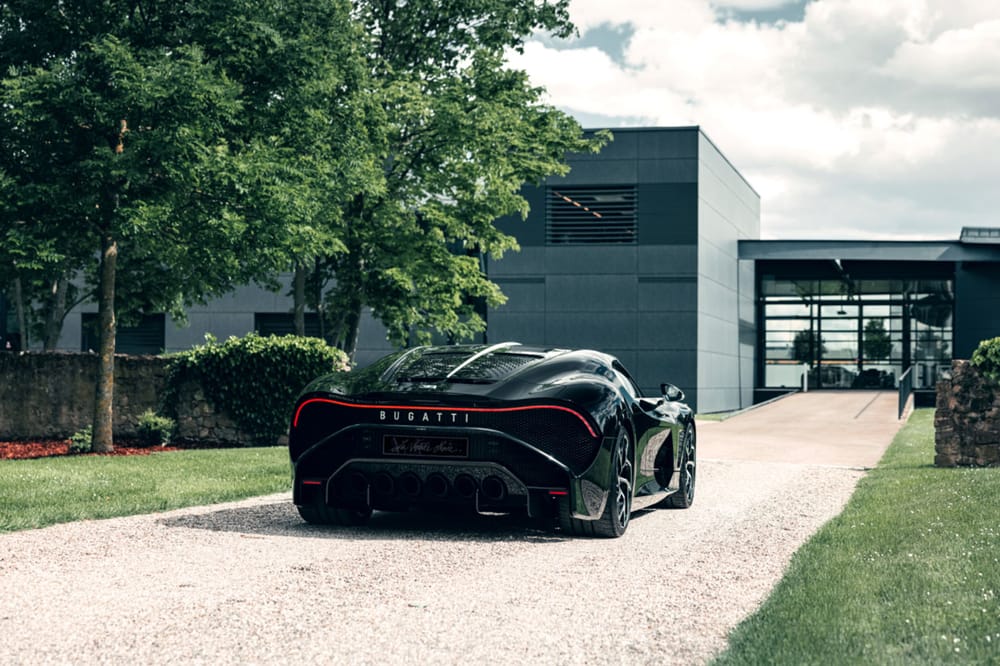 "With the completed La Voiture Noire, we are demonstrating once again that we develop the world's most sophisticated hyper sports cars," says Stephan Winkelmann, President of Bugatti, in a statement. "With its use of visible carbon fiber in jet black, the coupe's breathtaking sculpture looks especially elegant. It's a veritable grand tourer that went from being a vision to a reality – a unique project which stands for Bugatti's full creativity and artistry."
Interior photos of the new model have not been released, but turned aluminum inlays are said to decorate the cabin, while seats are elevated with Havana Brown leather.
The one-off coupe has already sold to an anonymous collector, who paid €11 million EUR (roughly $13.4 million USD at the current conversion rate) before taxes. The identity of the buyer remains unknown.
source: hypebeast.com By Dylan Kelly