The Silicon Valley-based collective, founded by childhood friends Asher Rapkin and Gabe Reilly, creates limited-edition watches exclusively for its members, rather than trying to source existing unicorn pieces and has drafted in Swiss watchmaker URWERK for the second entry to its independently-orientated Portfolio Series, following a piece created by American watchmaker Josh Shapiro.
The group has also created collaborative watches with Zenith and H Moser & Cie in it Collective Series which features annual drops.
The titanium URWERK UR-100V P.02 is being launched on the 40th anniversary of NASA's Space Shuttle program with a pair of indications that track the Shuttle's launch and landing sequences in minutes while the color choices reflect the Shuttle's different environments green (land), blue (sky), red (upper atmosphere) and black (space).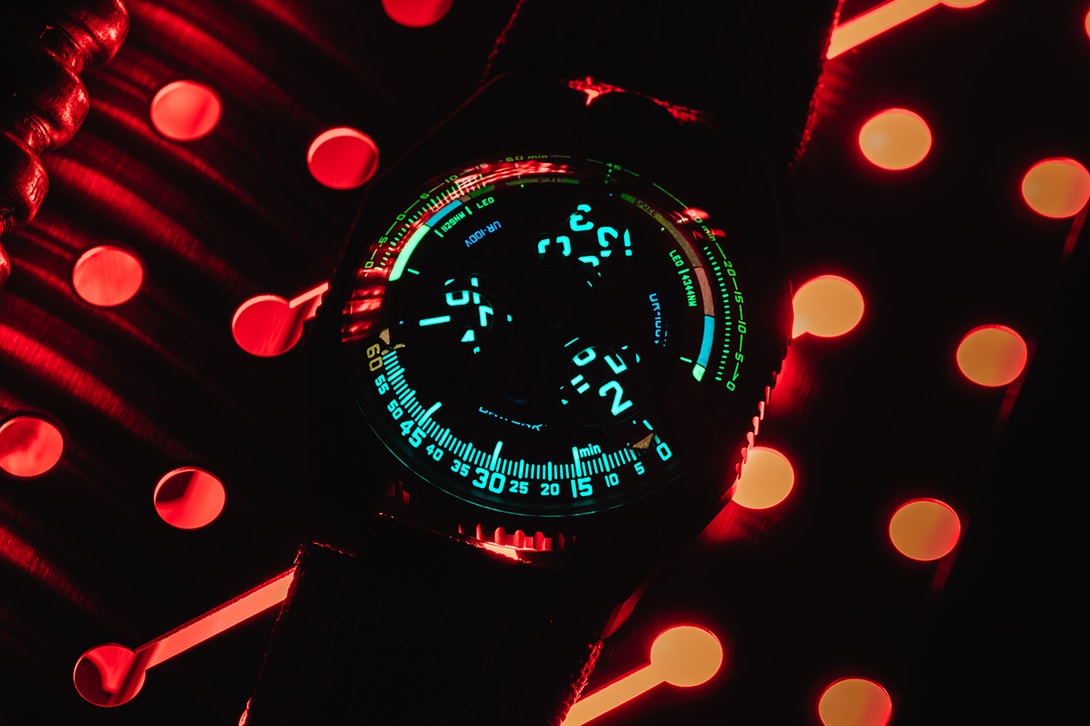 The two counters found on the standard UR-100 SpaceTime, on which this model is based, usually display a 20-minute record of kilometres traveled through the earth's rotation and its orbit of the sun but have been modified to instead represent the shuttle's launch and landing sequences.
"We chose the Intrepid Museum, which has the space shuttle Enterprise on permanent display, because they were open and enthusiastic about the project," Rapkin says. "because the museum was such a major part of both Gabe's and my youth, and because 2020 was a uniquely challenging year for museums around the world."
Working with retailer Goldsmith & Complications, the project's authorized dealer, Collective Horology will donate a total of $50,000 USD from the proceeds to the Intrepid Museum.
The watch is available on http://www.collectivehorology.com and Goldsmith & Complications is the official authorized dealer and will handle delivery in partnership with URWERK and Collective.
The URWERK UR-100V P.02 drops today as a 20-piece limited edition via Collective Horology, priced $62,500 USD.
source: hypebeast.com by James Buttery