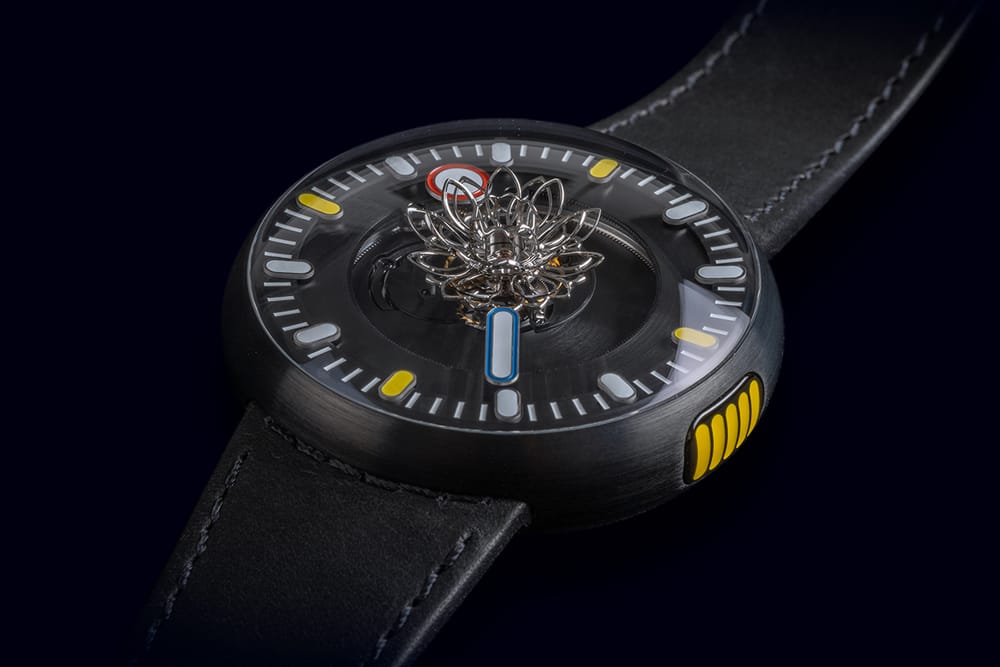 Centred on the atelier's flexible KS 7000 central tourbillon movement, Silberstein contacted Swiss atelier, Kross Studio, after seeing its Death Star-inspired watch.
"I was blown away by the first central vortex created by Kross Studio which depicted the Death Star from Star Wars," said Silberstein. "Curious, I made an appointment to get to know this talented team. I thought our first meeting would last about an hour. Four hours later, we were still in a meeting, creating what would become the Lotus Tourbillon. What was supposed to be just a first contact turned into a creative meeting."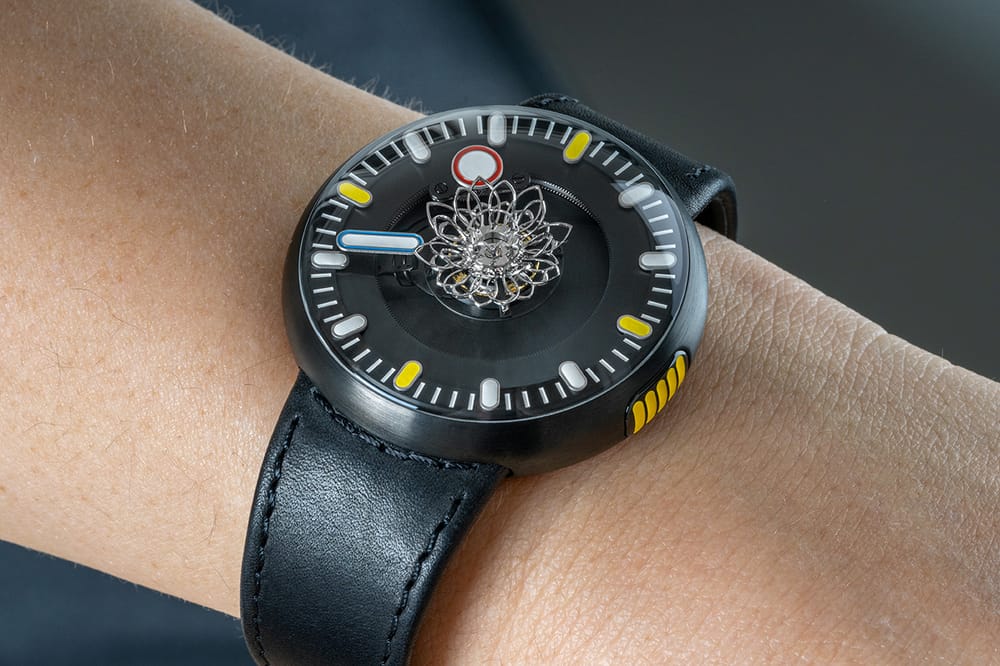 The Lotus Tourbillon is a polished grade 5 titanium sculpture sitting above the watch's central, dial-mounted tourbillon, which itself sits above an oversized mainspring barrel capable to delivering a five-day power reserve, while the time can be read from peripheral hour and minute hands.
Kross Studio has treated the 45mm titanium watch to a black DLC coating, while winding is taken care of using a d-ring on the caseback and time adjustment via a push button in the caseband. The push button is one of the most obvious components to adopt Silberstein's signature graphic style, engraved and infilled with yellow lacquer.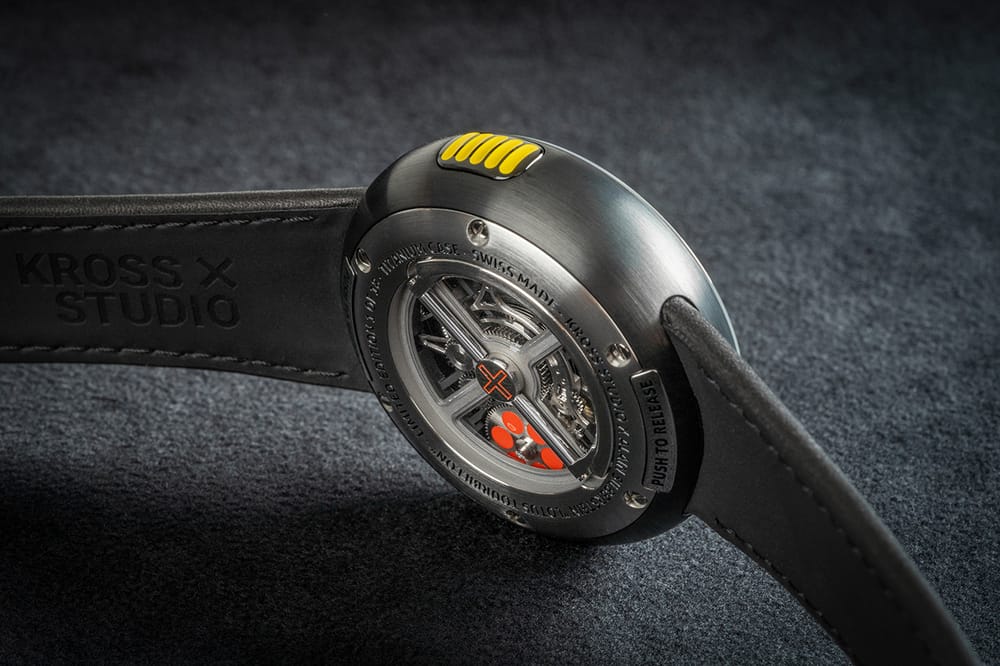 The Lotus Tourbillon is presented on both black rubber-lined leather and rubber straps and is housed in a unique handcrafted watch case based on Silberstein's signature style, a stacked totem of pyramid, cube and sphere in primary colors.
The Lotus Tourbillon is available as an 18-piece limited edition from Kross Studio, priced $80,000 USD.
source: hype beast.com by James Buttery