n celebration of Jay Z's seminal album Reasonable Doubt, Roc96 has joined forces with MadeWorn on an exclusive capsule of men's and women's pieces. The collection was conceptualized by MadeWorn designer Blaine Halvorson, alongside Roc-A-Fella co-founder Kareem "Biggs" Burke and Roc Nation's head of lifestyle, Emory Jones. According to Jay's team, this capsule will be the first of many collaborations between Roc96 and the American brand.
"We started working on this in November. I was introduced to the MadeWorn team, I flew out to build a relationship and to see if this was the right partnership," Biggs told Complex. "Right away we both knew it would make sense to partner. Emory and myself had a few other people courting us to bring Roc96 to life, but no one with the creativity, and the craftsmanship that MadeWorn has. We think alike with wanting a brand that feels timeless and makes a lasting impression."
The range consists of unisex pieces adorned with iconic Roc graphics as well as lyrics and track titles from the 1996 album. Bombers, military jackets, tees, sweatshirts, and commemorative Reasonable Doubt dog tags are just some of the items available for purchase.
"This capsule celebrates a time when we were dreamers," Jay said in a press release. "It captures that time brilliantly."
The Roc96 x MadeWorn capsule will be available exclusively at Barneys New York and Barneys.com beginning today, with prices ranging from $235 to $4,000.
Hov fans know this isn't his first partnership with the storied NYC retailer; but Biggs insists Jay's history with the store had nothing to do with this release.
"The previous Jay/Barneys collection didn't have anything to do with our decision," he explained. "We respect Barneys as a fashion leader and knew they have the perfect platform to launch the first collection."
You can check out the capsule's lookbook below.
Images courtesy of Roc96 and Barneys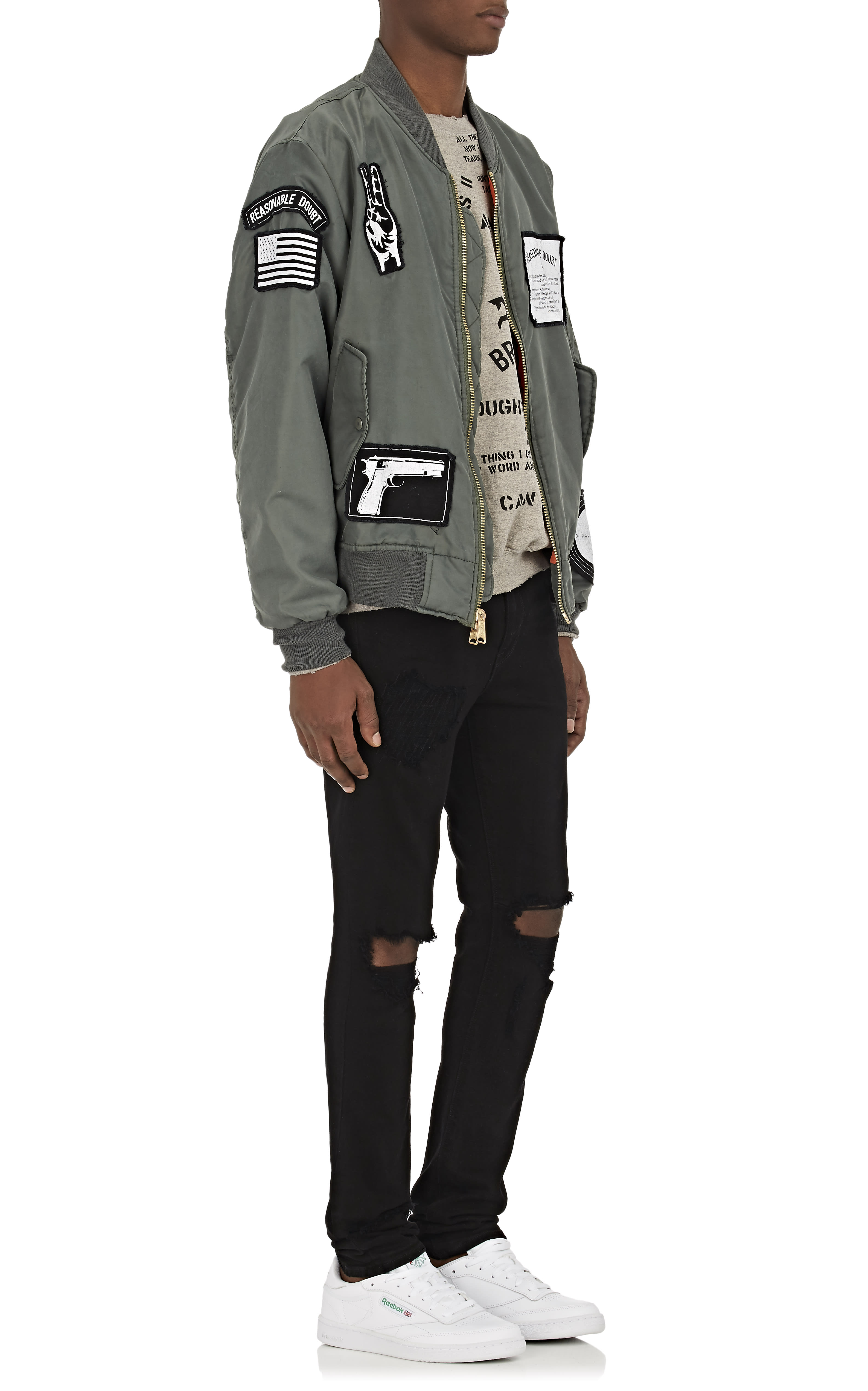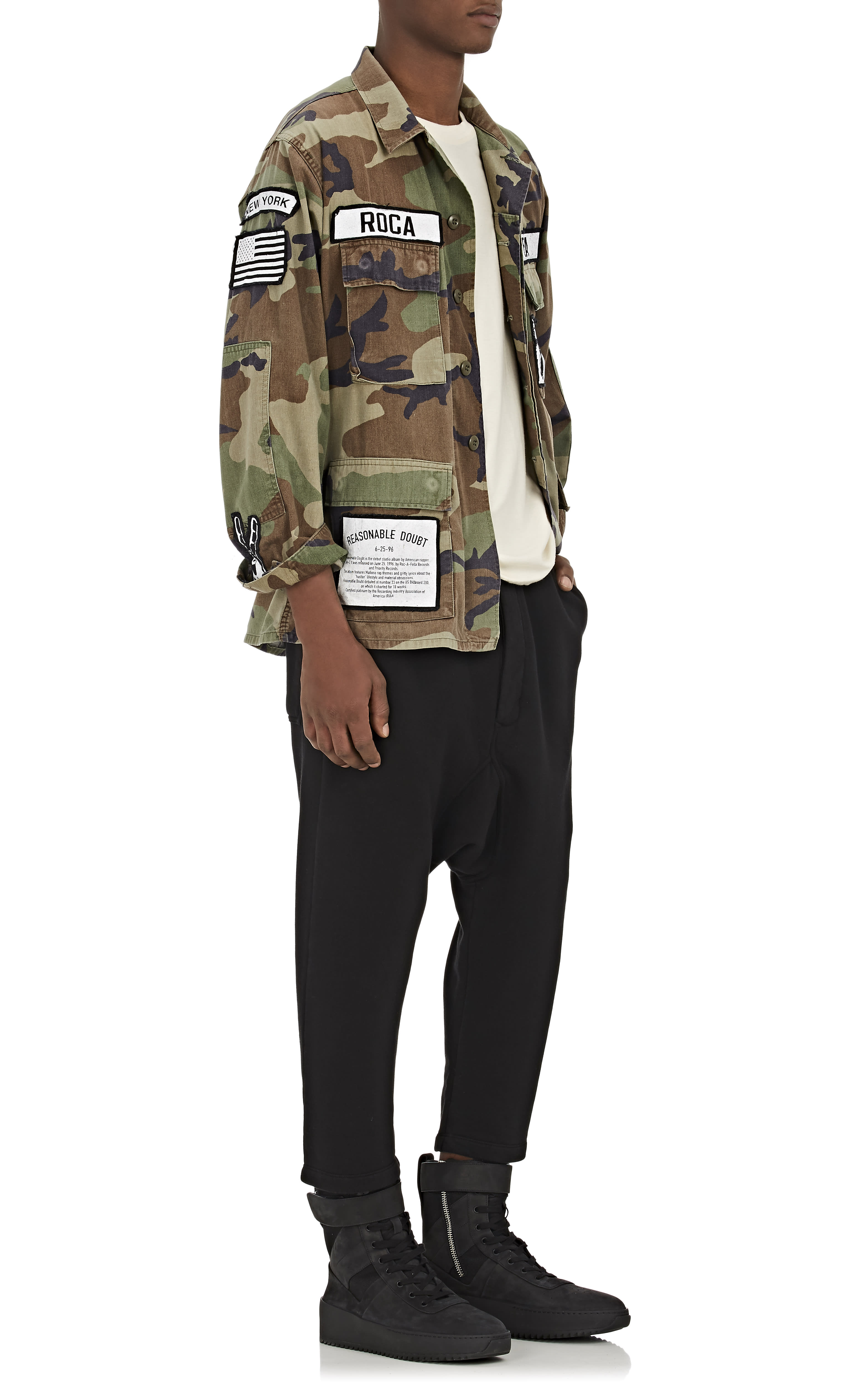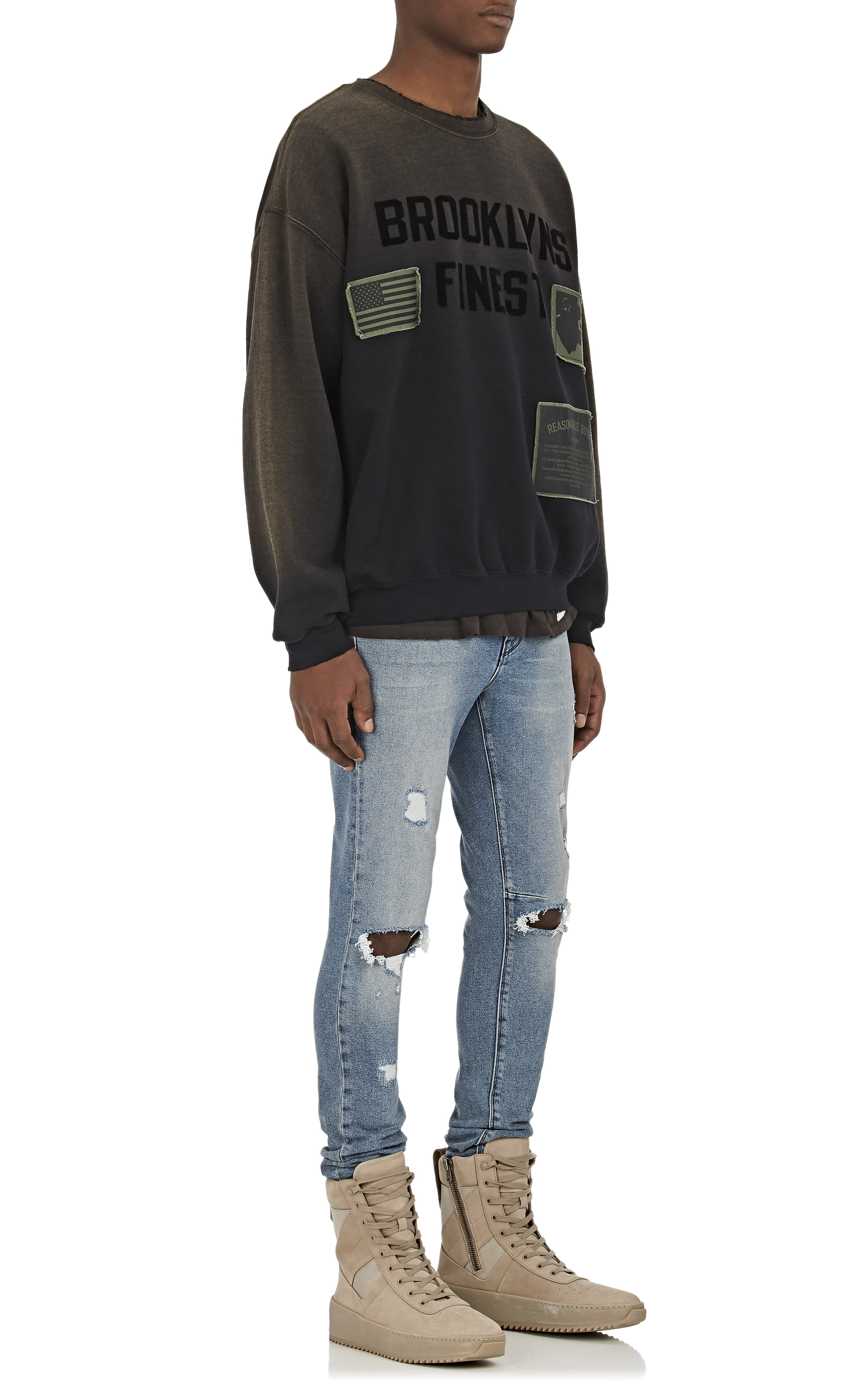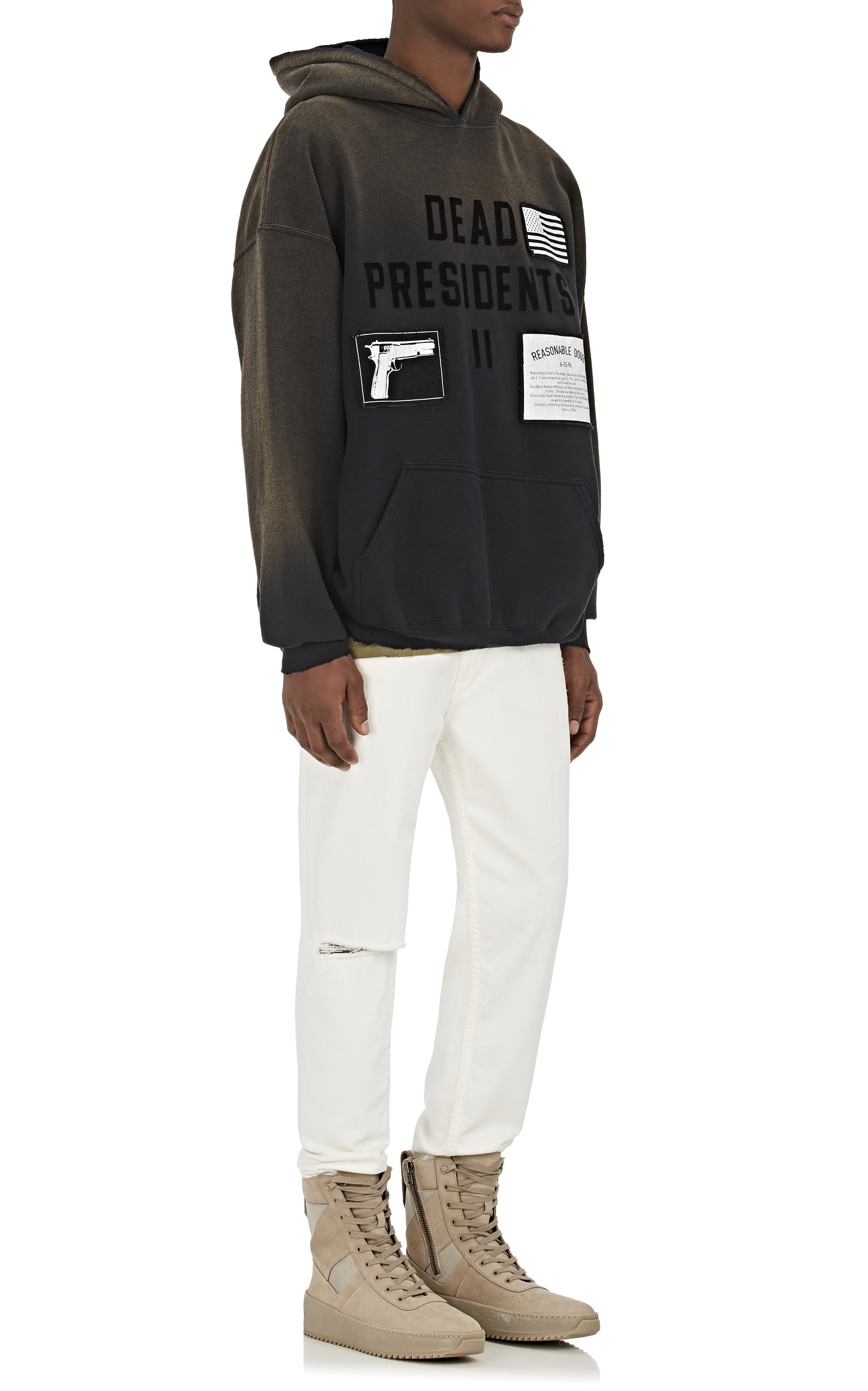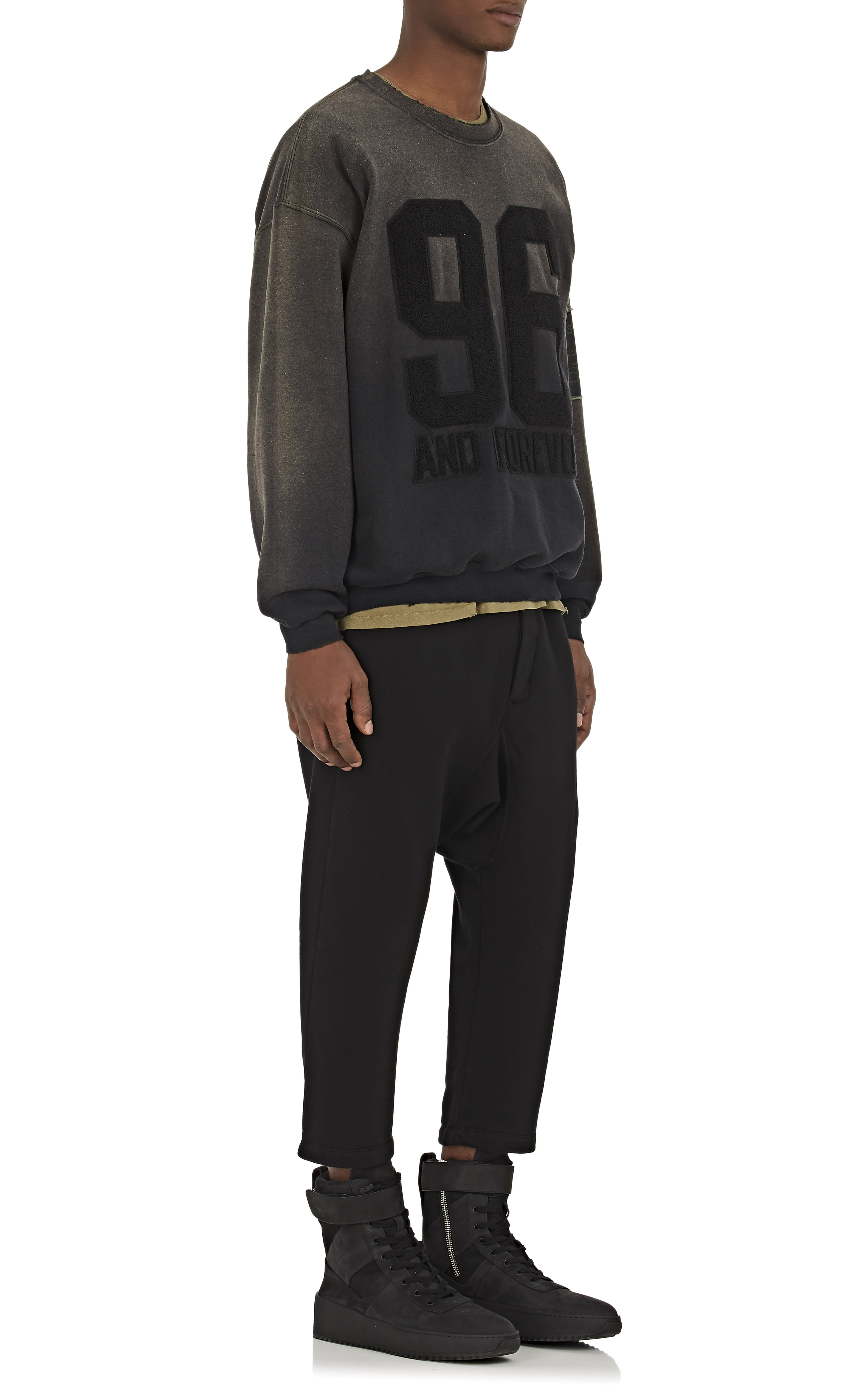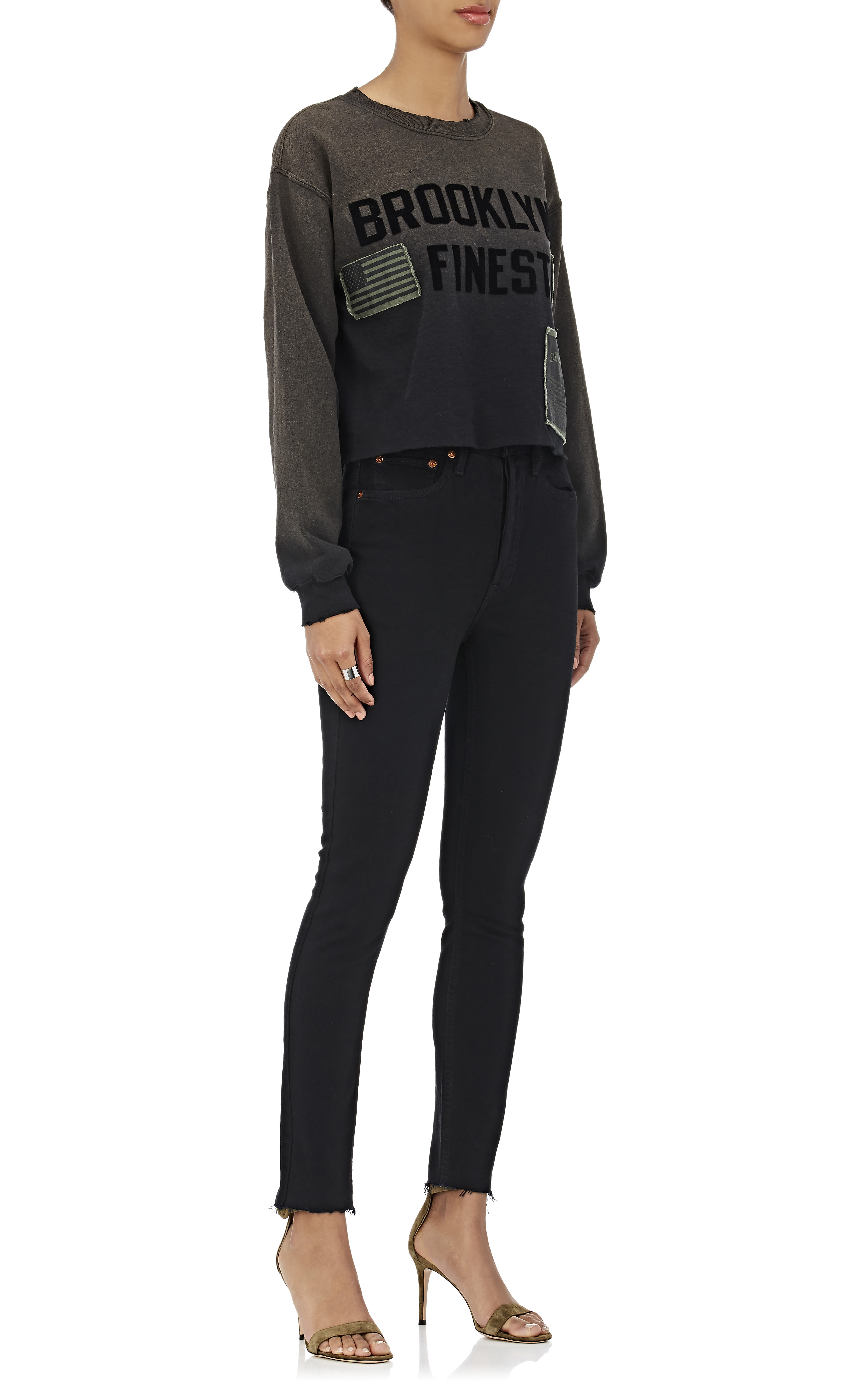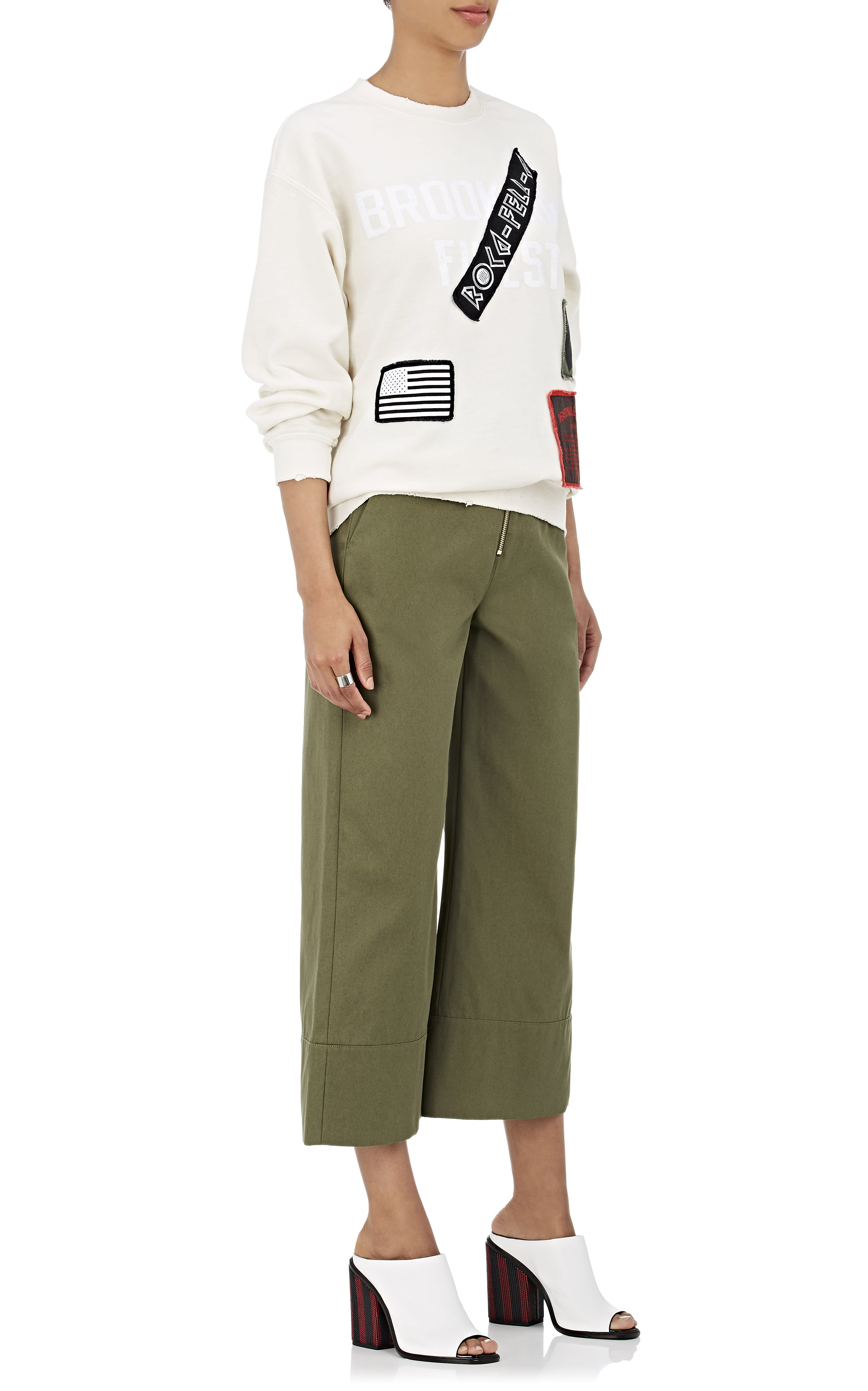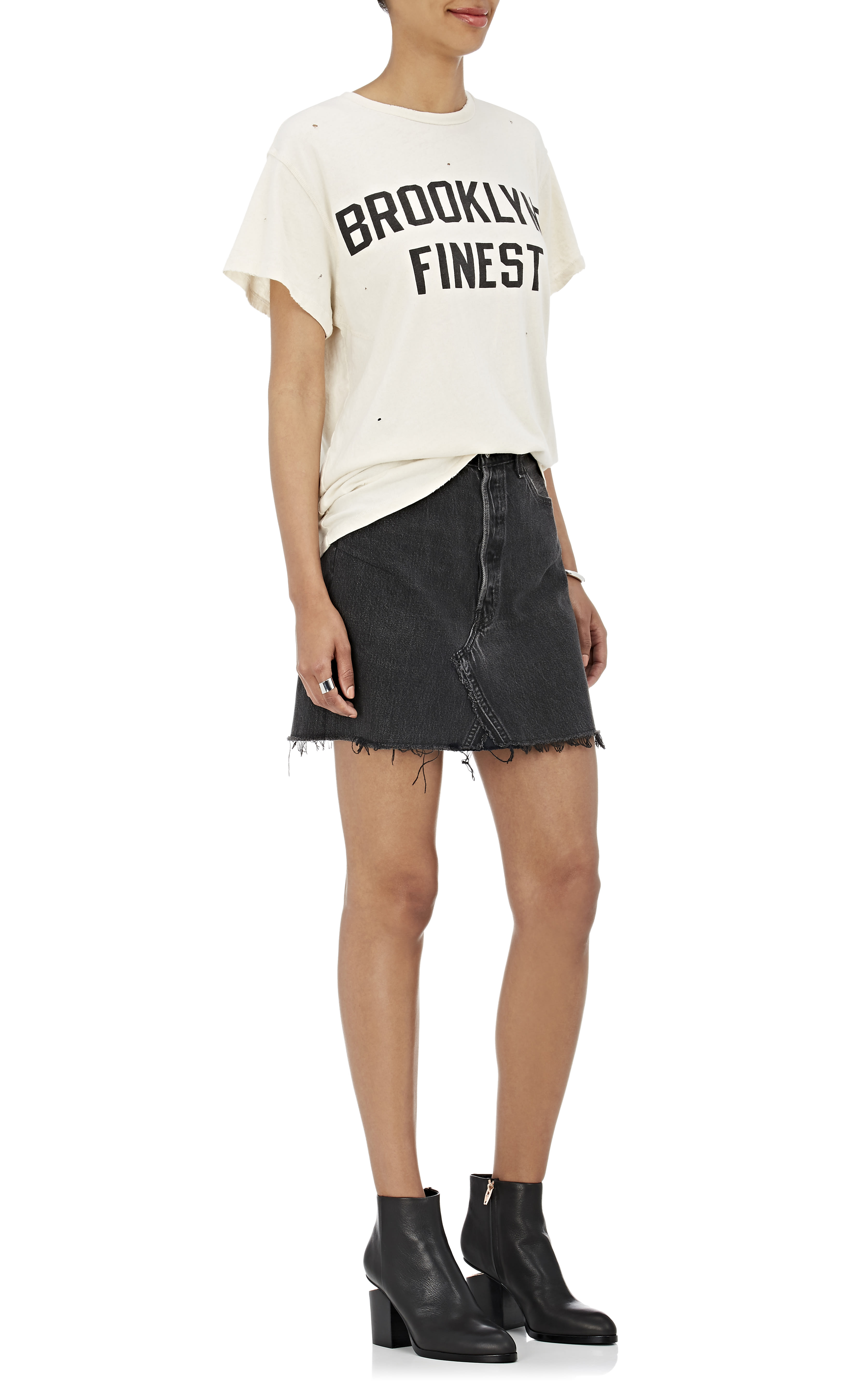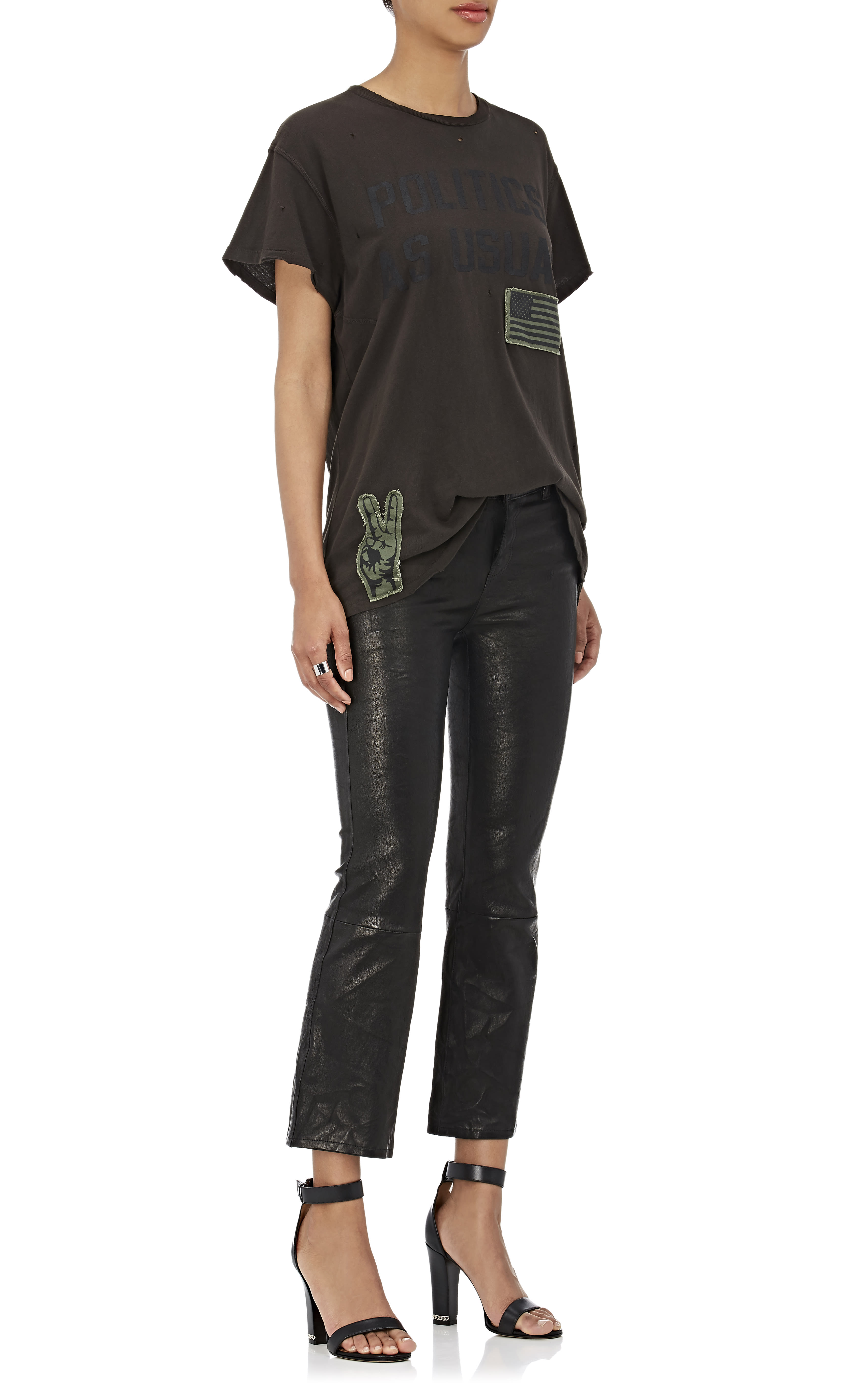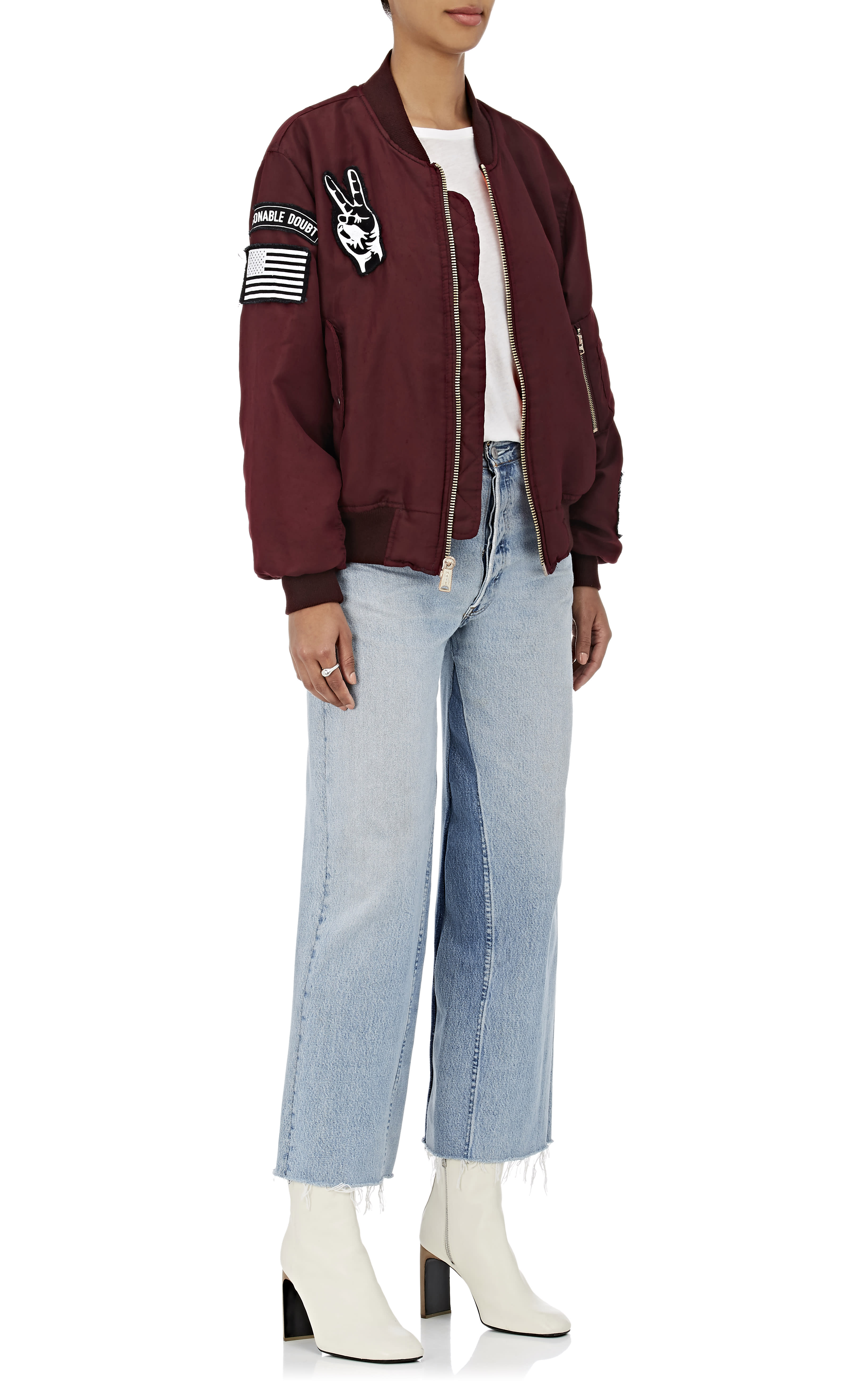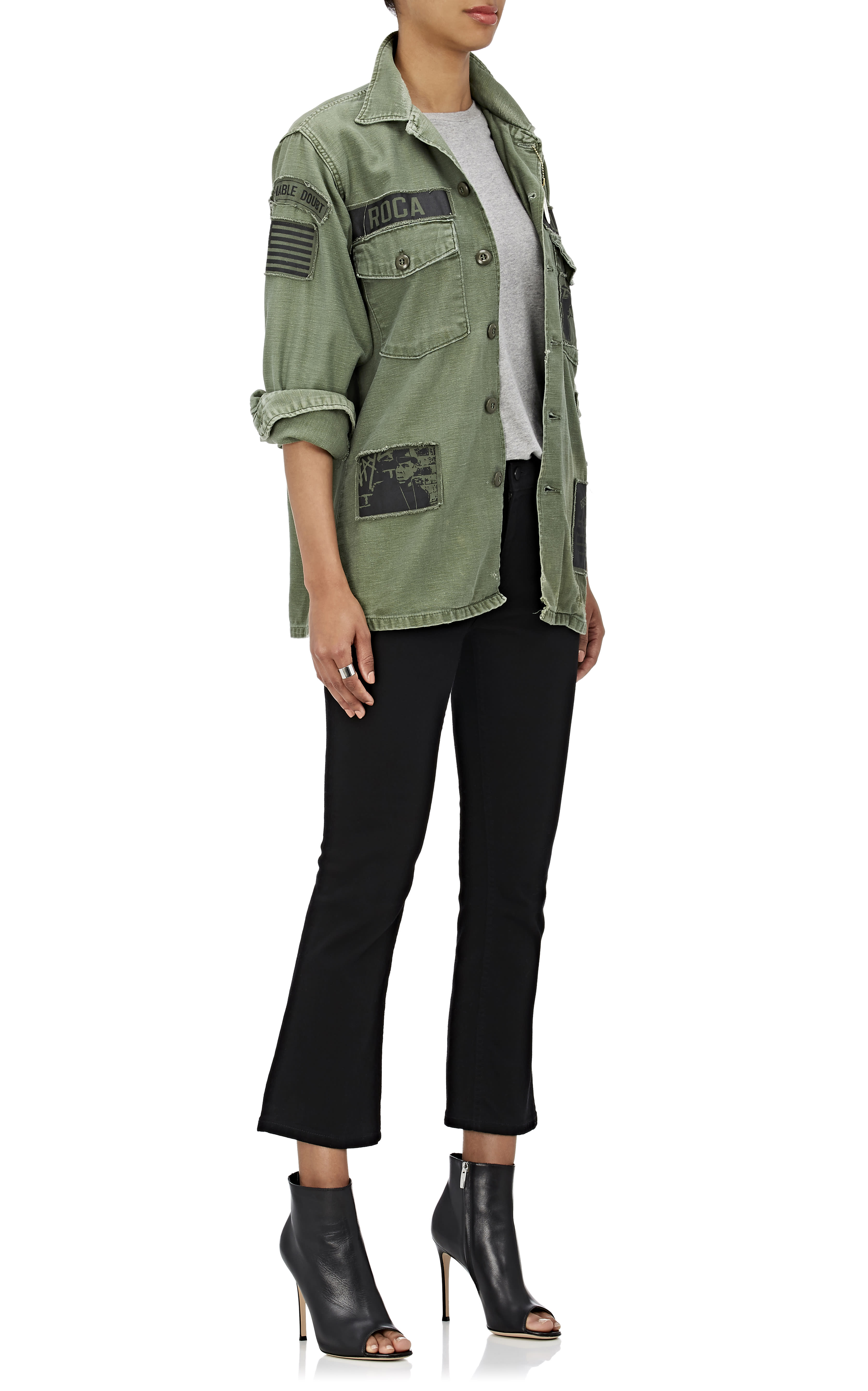 source: complex.com BY JOSHUA ESPINOZA